After a decade of hustle, Sabitra Bhandari, also known as Samba, has finally accomplished her long-cherished aspiration of playing for a European team. On June 13, the 26-year-old signed to play for an Israeli club Hapoel Raanana Women's FC in the Israeli Women's League 'Ligat Nashim'.
Bhandari is regarded as one of the top strikers in South Asia, and she will be the first-ever Nepali footballer to play in Europe.
Her aspirations go beyond merely playing as Bhandari wants to make a lasting impact in the league. She views the Israeli league as a stepping stone towards her ultimate goal of representing top-tier European clubs.
"I am excited to play in the league. I cannot express in words, how happy I am. But this is just the start," she says.
Humble beginning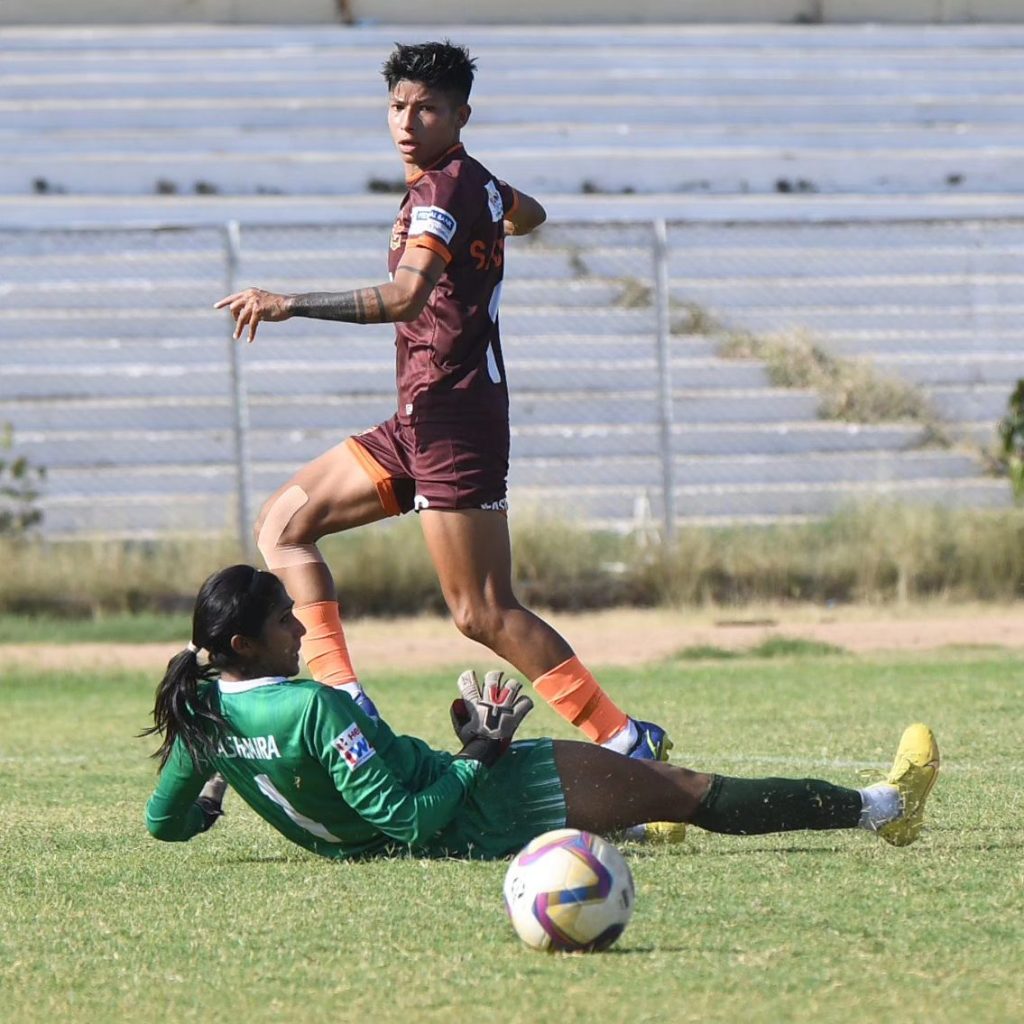 Sabitra Bhandari developed a passion for football from a young age. Despite the modest circumstances, she would engage in the sport without owning proper footwear or a football. As the second child in a family of six siblings, she embraced her love for the game with limited resources.
"I remember playing barefoot with balls made out of socks," he says.
As a woman whose main aim was to play football, Sabitra Bhandari faced numerous challenges along her journey. However, her unwavering dedication and relentless hard work propelled her forward. That was not all, Bhandari strongly believes that her parents played a pivotal role in shaping her current position.
"They always inspired me to play football," she says.
She also thanks Sukra Tamang, a former ANFA referee, for introducing her to professional football.
The dream begins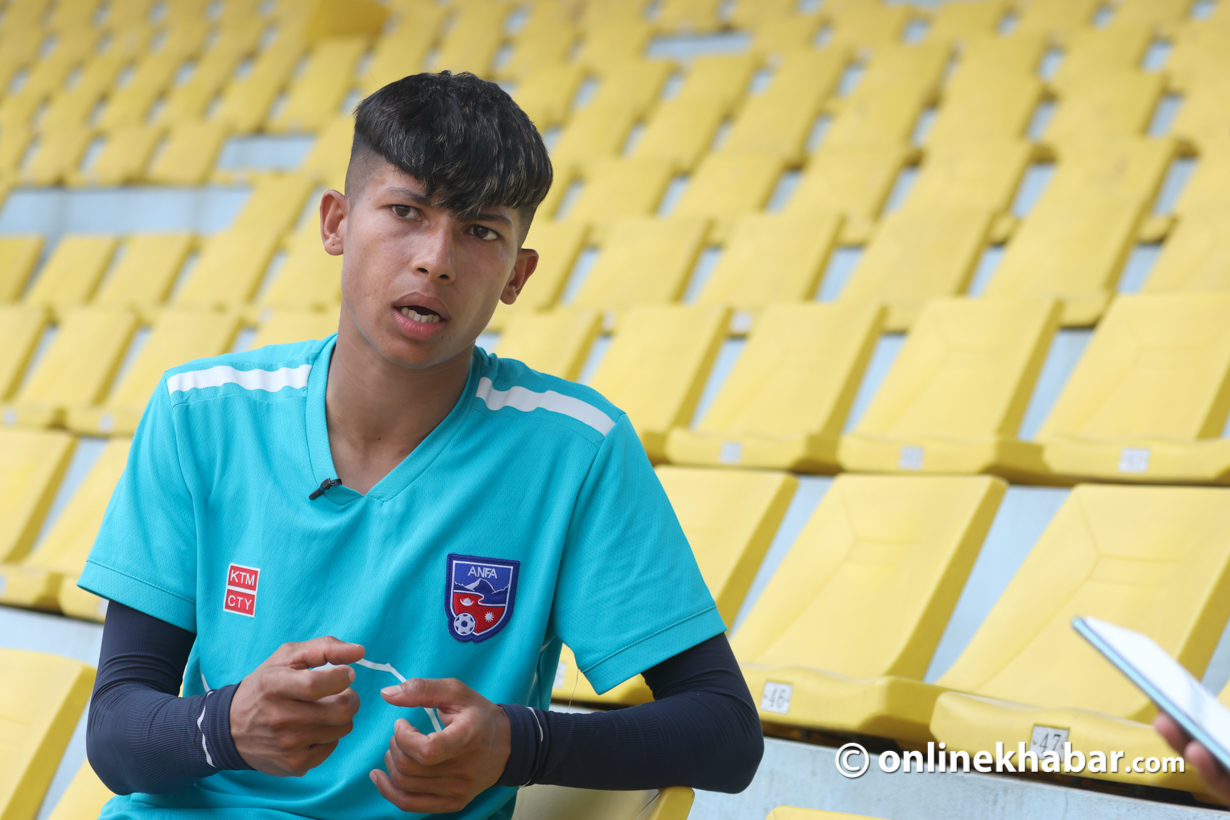 Sabitra Bhandari's footballing career started when she was signed up by the Armed Police Force (APF) in 2014 aged 18. Her performance at the club level soon got her a national team call up and since then Bhandari has not looked back.
She has been amazing scoring 43 goals in 41 games. Her performance in these games has been nothing short of extraordinary. But has faced some setbacks most notably tearing her anterior cruciate ligament (ACL) in 2021 while playing in the Women's National League.
"I could not play for a year. That made me very anxious as I spend days thinking if I could come back to football. But everything went well and here I am going to Israel," she says.
During the recently concluded Indian Women's League in May, Sabitra Bhandari showcased outstanding performance and emerged as the top scorer in the league. She feels playing in India has been integral to her getting signed up by an Israeli team as her dream to play in Europe is finally being fulfilled.
The opportunity and future prospect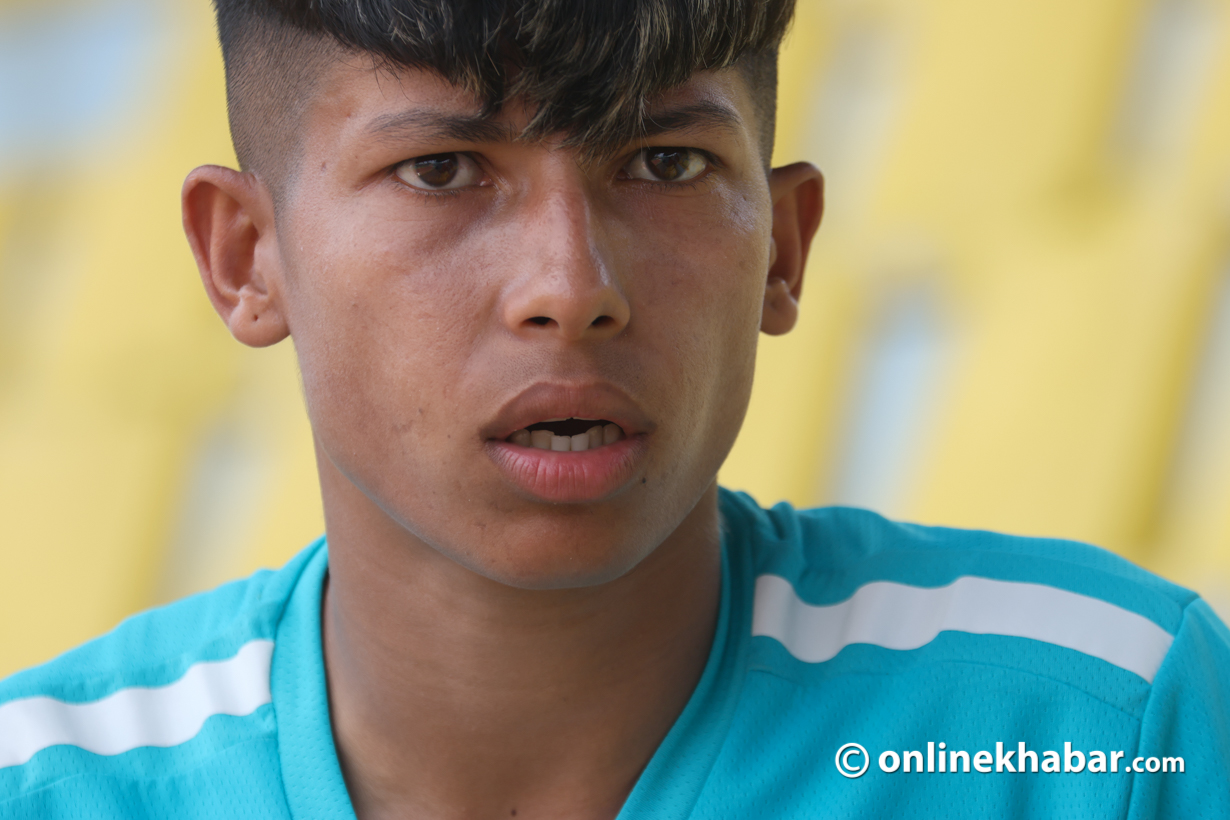 Sabitra Bhandrai's performance in India had everyone in Nepal raving. Watching her showcase her talent there was the head coach of the men's football team Vincenzo Alberto Annese.
Annese played a pivotal role in connecting Bhandari with an agent who has now provided her with an exciting opportunity to exhibit her talent in Israel.
"One day he called me and informed me that he has a friend who is an agent. He told me she could help me fulfil my dream of playing in a European league. I did not think twice and spoke to her," says Bhandari.
Following their talk, the agent found Bhandari a club. But she views this accomplishment as the beginning of her journey as she is dreaming big.
"I want to play for the top clubs in the world. I will continue to work hard to fulfil that dream," she says.
Sabitra Bhandari is not wasting time and has already started to train to play in the Israeli league. Committed as ever, she is following the practice schedule of Hapoel Raanana Women's FC, immersing herself in the training regimen of the team so she can adapt quickly and make a mark in the league.
Hapoel Raanana was not the only team that approached her. She was approached by the league champions too, but she felt the project offered by Hapoel Raanana was best for her career.
The joy of Bhandari's achievement extends beyond her personal fulfilment. Her teammates are equally happy for her are are celebrating her success.
"The younger players have been thanking me for opening an avenue to a European league," says Bhandari. "The senior players are also equally positive, they have been motivating me for further growth."
Another exciting development for Nepali football enthusiasts is that Nepal will be participating in the Asian Games for the very first time. This milestone presents a remarkable opportunity Sabitra Bhandri and the women's team to test themselves against the best in Asia.
"I am excited for the Asian Games. We all area. It will give us good exposure. If we perform well, there will be more opporutinies for us," she says.
Despite the Nepali women's football team progressing remarkably, the concerned bodies have remained indifferent to its development. Nepal's football governing body, the All Nepal Football Association (ANFA) does not organise regular tournaments which means new players hardly get chances to join the national team.
Apart from three departmental teams, Nepal does not have permanent women's football clubs. This absence of dedicated clubs poses challenges in organising domestic leagues for women's football in the country.
Sabitra Bhandari believes, addressing this gap and establishing more women's football clubs could contribute to the growth of women's football in Nepal.
"We have many good players who are waiting for a chance. If A Division clubs support us, we can take the women's football team to new heights," she says.