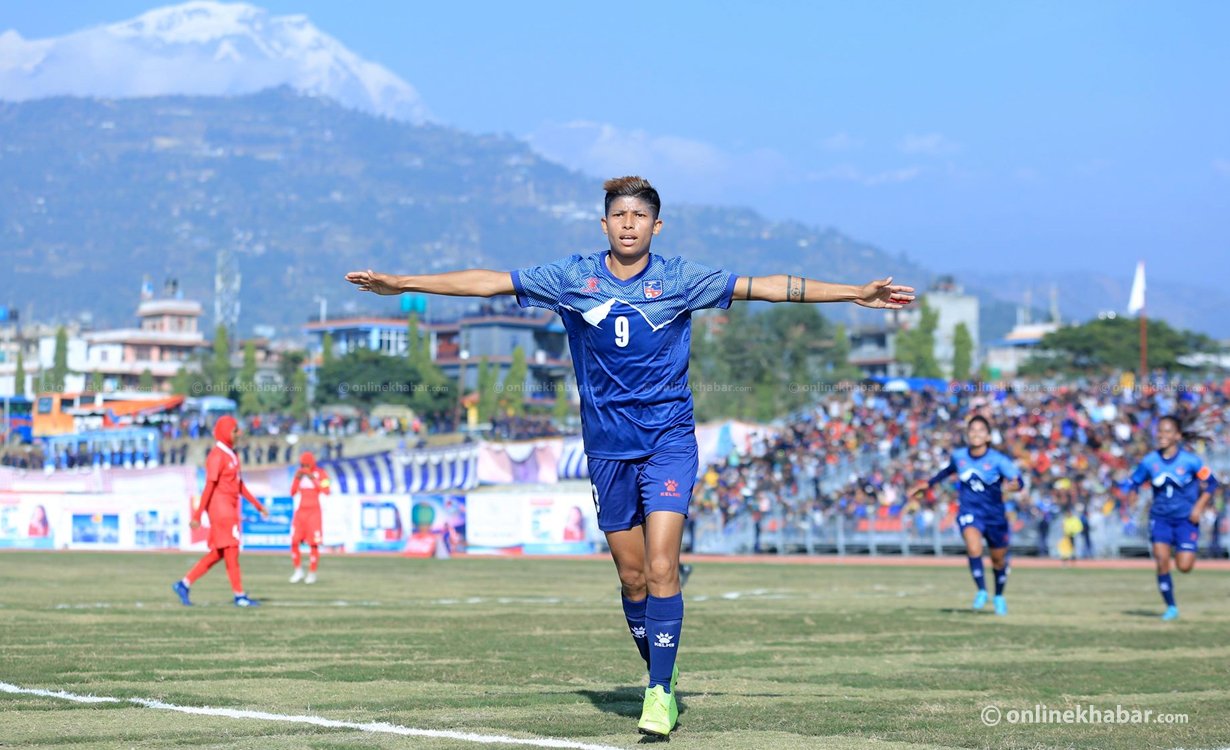 Kathmandu, December 5
Footballer Sabitra Bhandari has set a new record as the Nepali women footballer who has scored the highest number of goals for Nepal in international matches.
As Bhandari scored two goals during the match held under the 13th South Asian Games against the Maldives in Pokhara on Thursday, she left Anu Lama behind. Previously, Lama and Bhandari had scored equal 35 goals each.
Bhandari's first goal for Nepal was in the SAF Championship in Pakistan in 2014.