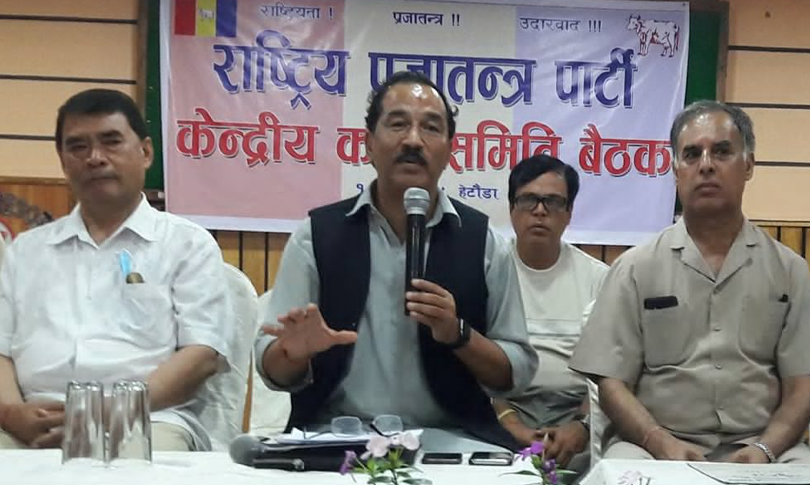 Kathmandu, January 3
The Rastriya Prajatantra Party is holding a Central Committee meeting in Kathmandu on Wednesday to review the party's performance in recent provincial and federal parliamentary elections.
The Kamal Thapa-led party has won a first-past-the-post seat in the House of Representatives whereas it failed to cross the three-per cent threshold in the proportional representation system. The party was the fourth biggest political force in the recently dissolved Parliament.
Party spokesperson Bhuwan Pathak says Chairman Thapa will present a political paper analysing reasons of loss during the meeting. Likewise, the party's General Secretary and Treasurer will present organisational and financial reports respectively.
It has been learned that the meeting will also discuss preparations for the party's Central Council meeting to be held in Birgunj after around two months.