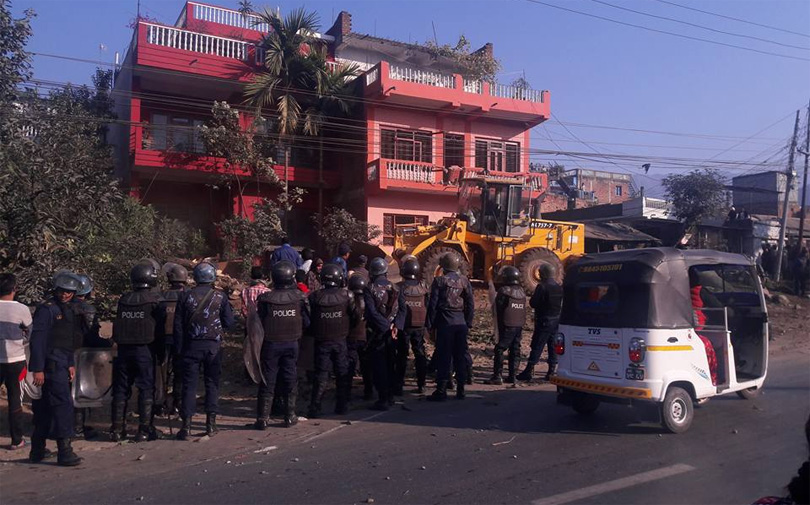 Hetaunda, January 17
After a long debate, the task of pulling down private houses, sheds and commercial buildings, constructed by encroaching roads, has begun in Hetaunda.
This came after the expiry of Division Road Office's deadline to remove illegal structures built on either side of the road.
The division has already razed government structures built along the roadside. The office has started its demolition drive from Rapti Road, targeting private houses, sheds and commercial buildings.
The Department of Roads claimed that road expansion in Hetauda will not stop now. The start of the initiative means more than 1,000 private houses and other structures built at Hetauda Bazaar will be pulled down.
Local people had been saying that they will not let the government expand the road unless the government pays them compensation. FNCCI (Makwanpur), political parties and Settlement Protection Committee, among others, have been launching a stir for adequate compensation.
After the start of the broad-road initiative, locals staged a protest under the leadership of FNCCI (Makwanpur). Local administration has mobilised police personnel in huge numbers to avert untoward incidents.
Yesterday also, the business community had shut the bazaar against road expansion.