Around one year into her marriage with boyfriend Deepeksha Bikram Rana, actress Reecha Sharma got her 'good news'.
She was enjoying her new, married life. Like others, the newly married couple were also living in confusion due to the Covid-19 epidemic and subsequent lockdown.
"However, we had made the plans. The infection was gradually subsiding and things were turning back to normal. We did not know there would be a second wave of Covid-19," Sharma says, "Hence, we thought it was okay to bring a child into our lives."
She further shares, "By the grace of god, we did not have to wait long. After missing my period, I felt like I was pregnant, although, when the doctor confirmed, I could not believe it for a while."
Now, as the delivery date approaches, Sharma shares the pregnancy has been an unexplainable sublime experience which she hopes to end beautifully. She says the birth of a child from her would help her fill that gap she has felt in her life after her mother's death.
Experiencing the 'expecting' time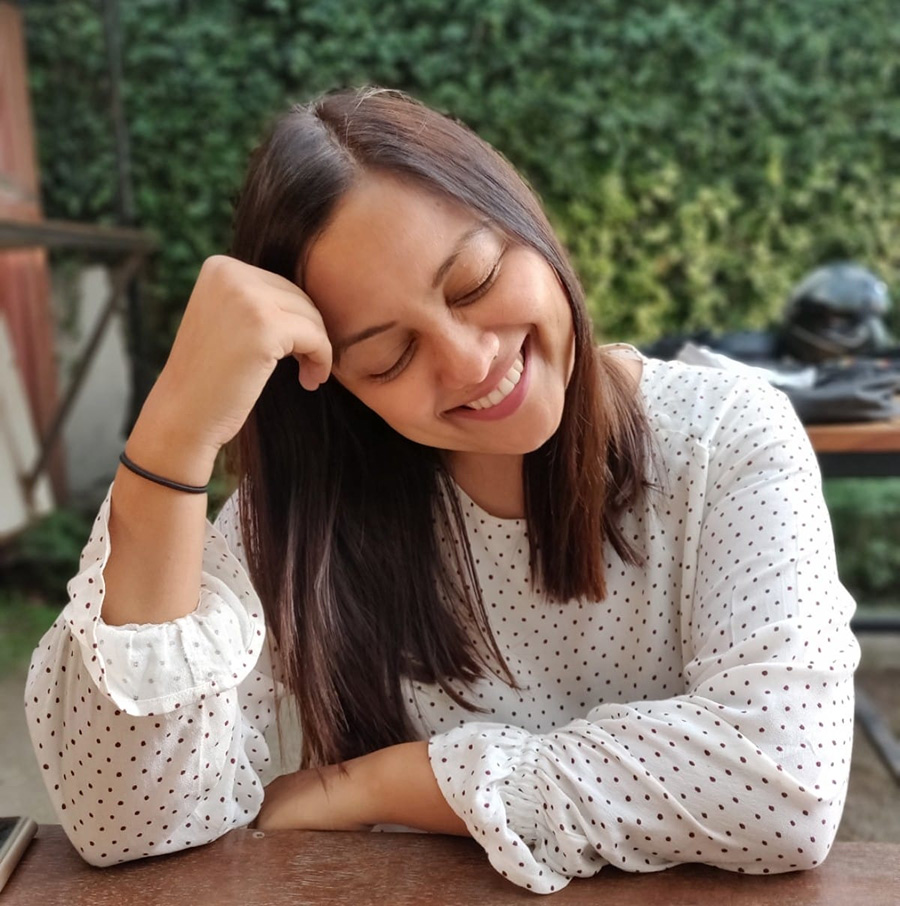 Today, Sharma is in the eighth month of pregnancy. She shares that she has not faced any difficulty so far in her pregnancy. "Many women feel dizzy and nauseous. But, I did not feel it. I was working on a movie and a web series. And now, I am moving forward as per the advice of my doctor." While working normally, as advised, she does not even feel that she is pregnant.
For the first two months, she did not have much interest in food. "I even lost some four to five kilos in the start. But as the doctor said, as the baby gets older, the mother's weight should increase. And, I have gained weight now."
The baby is growing inside her. And, she shares it has been two months since the baby started "kicking her". "Some say, the baby reacts as such when mothers eat sweet or sour food. My baby, on the other hand, kicks when I eat anything sweet or cold."
"The feeling is not something you can describe in words; how a mother feels when her baby kicks."
Expectations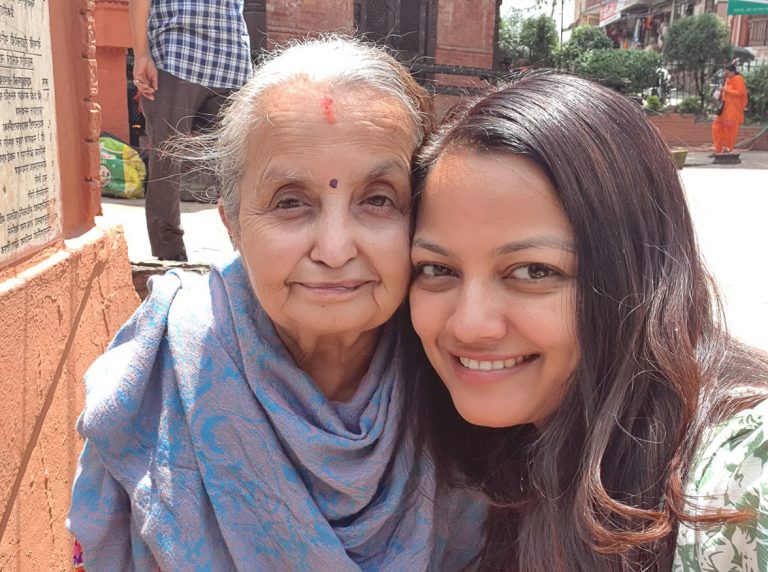 Sharma and Rana are preparing to give birth to their first child as a 'surprise'. Sharma says, "Since it is our first child, we have not determined whether it is a son or a daughter. Everyone at home is guessing."
Rana is wishing for a baby boy. But, Sharma adds, "If I have a daughter, I will be very happy. It's because, if a daughter is born, I will feel like my mother has returned to me." 
Sharma got married in December 2019, shortly after her mother passed away. "My mother played with the children of all my siblings. I am the youngest daughter of the family. She wanted to play with my children as well, but the wish was not fulfilled. I always wonder how happy she would have been to do so."
"I see my mother a lot in my dreams. No one else can give me the love my mother gave me." Nevertheless, she says her in-laws and husband have loved her dearly, at home. "They never make me feel like I lost my mother."
While she is on her first pregnancy, Sharma wonders how her mother gave birth to five children. "At that time, there was no ultrasound, no vaccine, no medicine, no doctor. Today, we visit the doctors even if there is slight discomfort. Just imagining how she did it that time gives me hope."
Pregnancy and lockdown
But, during the lockdown, Sharma says, "It has not been easy to get to the hospital. And, I am not going to the hospital unless necessary."
Pregnant women need to avoid crowded places and Covid-19 infection. But, being in Kathmandu city has facilitated her to some extent, she adds. She shares how she can do her tests (thyroid and sugar) and talk to her doctor online with ease. And, she is paying extra attention to everything including her diet at home. Though pregnant mothers are advised to eat more nutritious food, Sharma says she still loves dal-bhat (rice and pulses), but with a regular intake of vegetables, meat, yoghurt, and dry fruits.
When asked whether she would have planned the baby if she had known the second wave of Covid-19 was to hit, Sharma says, "It was something we did not expect. The chaos from Covid-19 and politics has made us annoyed. As per our plan, we wanted our first child by the beginning of 2022."
Supportive husband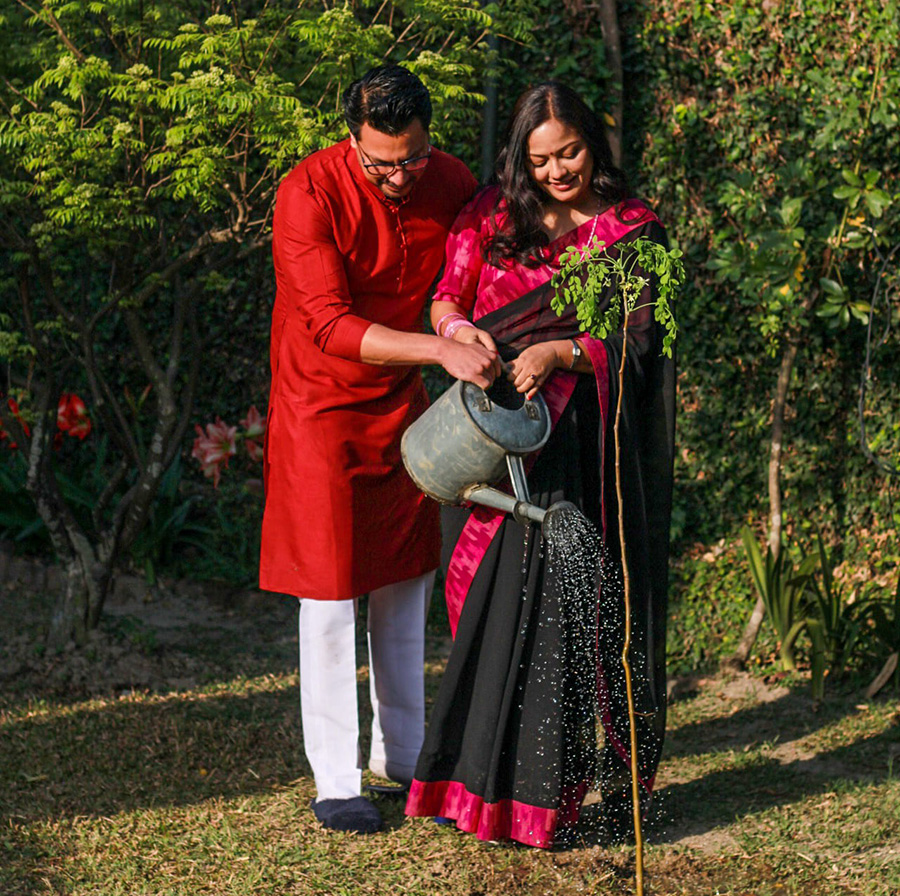 Sharma shares her husband has supported her in every aspect during this time. He is making efforts to keep her mind calm. "The baby is a priority of everyone at home. The mother should have a calm mind and heart. People are not always in the same mood. But, my husband has helped me to keep my calm at all times."
He pays special attention to everything from putting oil on the stomach to boiling water, she shares.