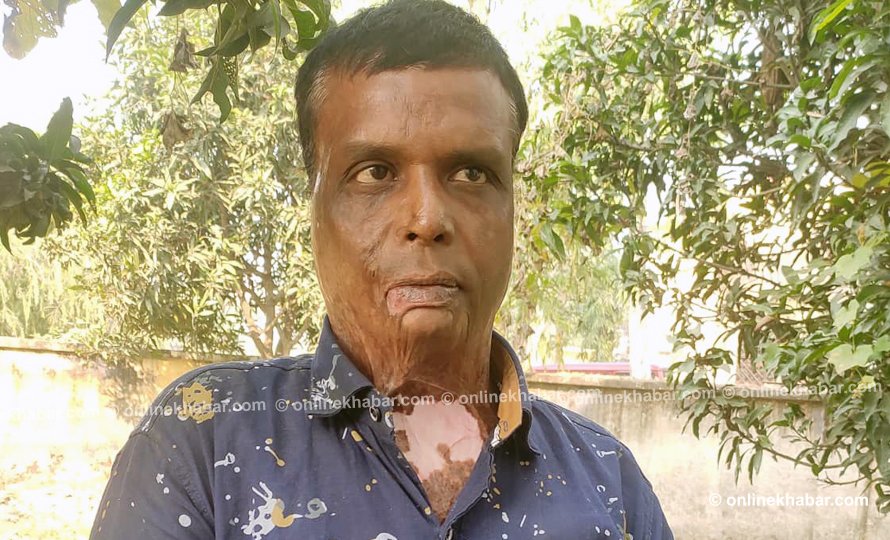 Rautahat, November 12
A witness of a 12-year-old explosion case in Rajpur of Rautahat district has said people mobilised by former minister and lawmaker Mohammad Aftab Alam forced him to change his statement.
Though the government attorneys had listed Gauri Shankar Ram as a witness, he had given an opposing statement about the case, which Alam is accused of, at the District Court on Monday. He had told the judge that his burn injuries were results of a stove explosion. But, in a conversation with Onlinekhabar, Ram said on Tuesday, "They held me hostage for four days and made me sign some papers."
A resident of Sitamarhi in Bihar of India, Ram said Alam's people had gone to his own house with a vehicle to bring him back here. "They said I trapped their boss and requested me to help him come out."
Ram said he agreed to change the statements as he feared they could kill him otherwise. "How much money do you need? We will provide," he quotes Alam's cadres.