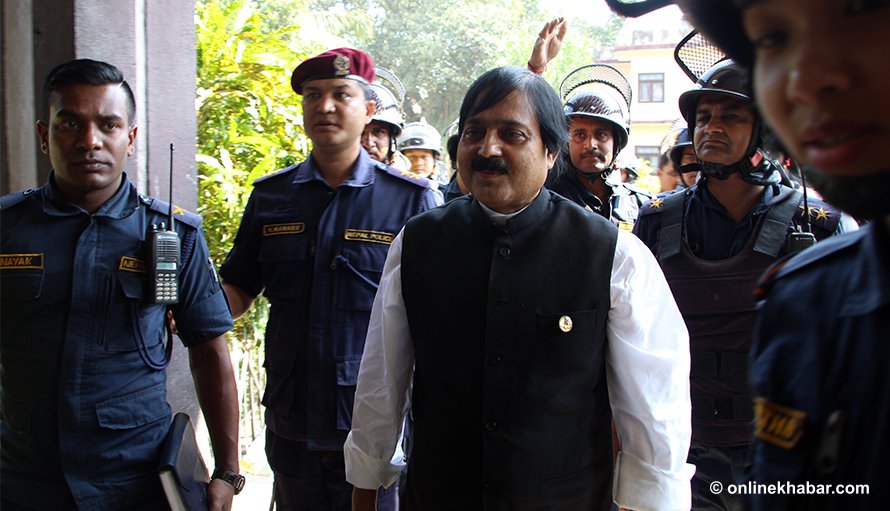 Rautahat, November 4
The District Government Attorney's Office in Rautahat on Monday filed three criminal cases against Nepali Congress leader and suspended lawmaker Mohammad Aftab Alam.
The leader will face different cases for using explosives, murdering people and attempting the murders. His brother Mohammad Mahtab Alam, Shekh Bhadai, Mohammad Mobin Alam, Badri Sahani, Shekh Fajlehak, Sagir Aalm, Shekh Malakar and Gauri Shankar Sah have also been made defendants.
The leader was elected a House of Representatives member representing Rautahat-2. He was suspended from the position after police arrested him last month.
Earlier, police had submitted an 800-page investigation report about the 2008 incident to the District Attorney's Office recently. In the report, police had recommended that the attorneys demand the life imprisonment and confiscation of all property for Alam.
Alam is accused of his involvement in a bomb blast in Rajpur in the district in April 2008. According to statements of eyewitnesses, about two dozen people were injured in the explosion. Alam also faces the charges of burning the injured alive in a brick kiln.