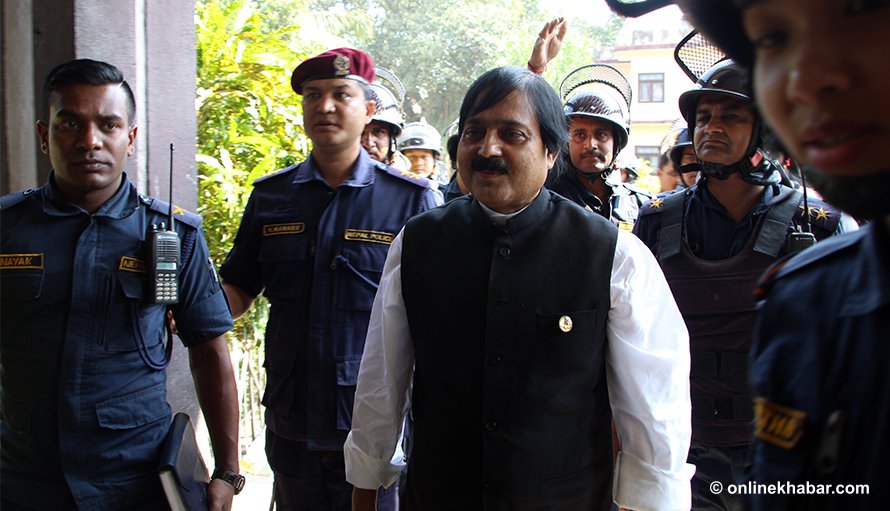 Kathmandu, November 8
A new twist has emerged in the Mohammad Aftab Alam case.
Police had arrested lawmaker Alam, who was elected from Rautahat Constituency-2, on the charge of burning and killing many persons including Trilok Pratap Singh, Oshi Akhtar and other persons injured in the blast in Rajpur on 9 April 2008.
However, Akthar's wife Aman Khatun has come to Rautahat claiming that her husband is not dead. She said that her husband was a migrant worker who had not come back till date. Her complaint, however, has not been filed yet.
Rautahat District Court is currently busy in the bail hearing of the suspended lawmaker.
Rautahat police seek help from Police Headquarters
Meanwhile, police in the district have asked the Police Headquarters to help them locate former chief of Rautahat Armed Police, SP Ram Krishna Lama.
The district police had decided to seek Interpol's help. But as Lama is not listed as a defendant in the case filed against Nepal, Interpol refused to help them.
According to a source, Lama is currently undergoing treatment in Hong Kong. Another police officer associated with the case, SP Laxman Neupane, however, has died during the 2015Tikapur clash.
Eyewitnesses have been claiming that Alam was assisted by the police.