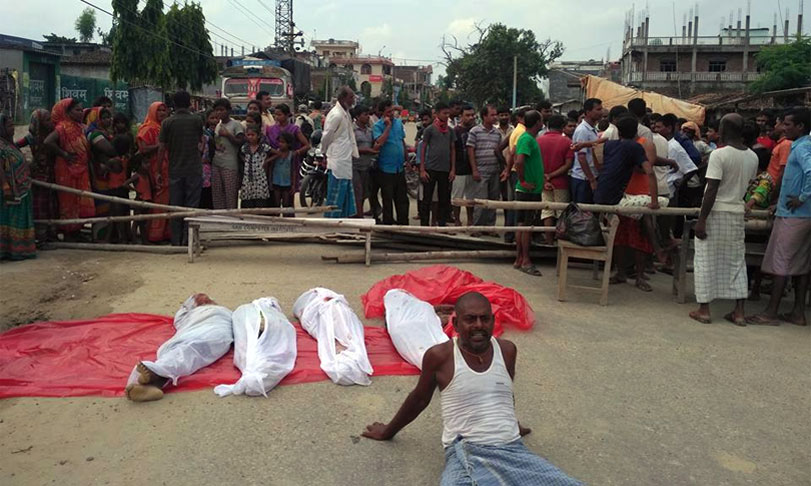 Rautahat, August 6
Locals of Garuda Municipality of Rautahat district on Sunday staged a demonstration in the city demanding action against contractors of a road construction project, who they say were responsible for the death of four girls yesterday.
Four girls aged 9 to 12 had died yesterday after falling into roadside pits dug for construction works.
After the postmortem was conducted at a local health facility today, the locals took the bodies to the streets demanding due compensation and against against culprits.
Meanwhile, the District Administration Office agreed to provide family of the each victim Rs 15,000 to carry out their final rites and take action against the contractors.
One of the contractors, Prahlad Sah, has already been arrested.
Following the agreement, the locals stopped the demonstration.
It has been learned that the victims will be cremated today.