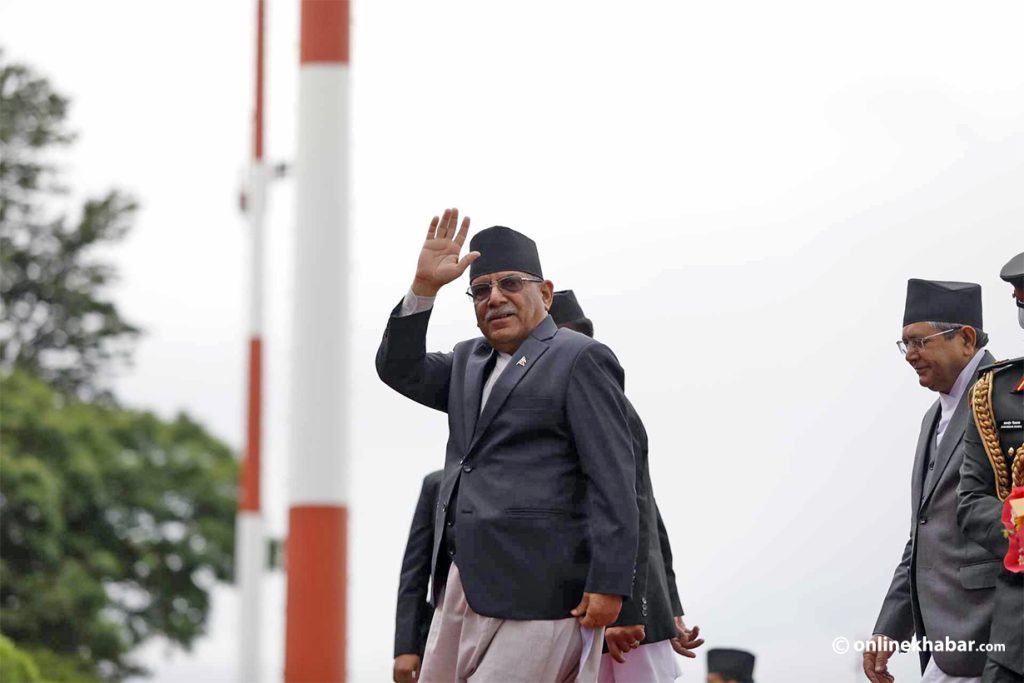 Kathmandu, August 14
Prime Minister Pushpa Kamal Dahal will visit the USA and China in September.
Dahal will first visit the USA to take part in the 78th UN General Assembly starting on September 5 after which he will leave for China to be part of Nepal's delegation in the 19th Asian Games.
The Ministry of Foreign Affairs has already begun preparations for the two visits.
"The council of ministers will need to give the final green light but we have started to prepare for the two visits," said a source from the ministry.
The date for Dahal's address at the UN General Assembly and his China visit had clashed after which Nepal's Permanent Mission of Nepal to the United Nations requested the UN to revise the dates. Now, with the dates revised, Dahal will address the UNGA on September 21 and leave for China on September 23.
He is due to leave for New York on September 16 or 17.
Dahal will meet high-ranking Chinese officials during his China visit.