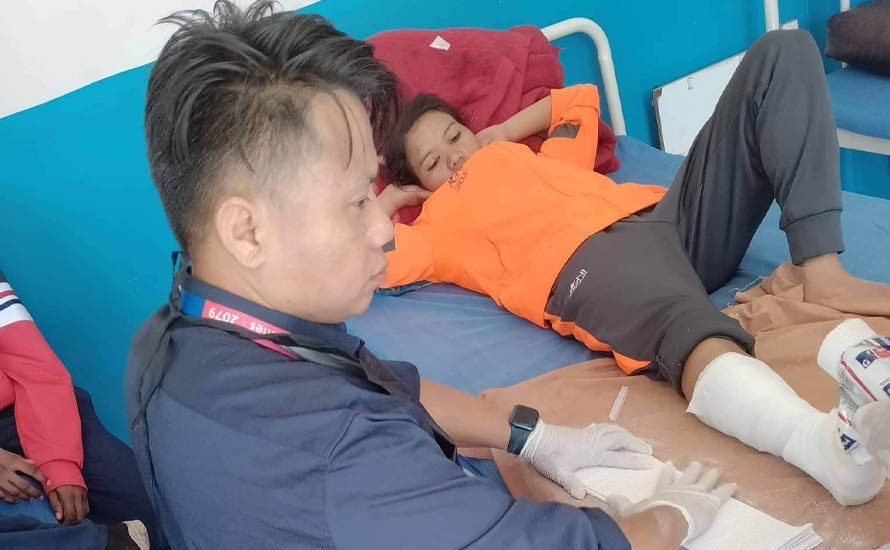 Pokhara, October 18
Record-holding runner Pushpa Bhandari fractured her ankle during the 9th National Games, currently underway in Pokhara, to miss the medal.
Bhandari was running smoothly for the first 20 km of the 42 km race. "But, my leg pained," she says, "Yet, I ignored it and struggled through the next 10 km. After that, I gave up."
Bhandari, who won a bronze medal in the 13th South Asian Games to become Nepal's first female athlete to win a medal in a marathon in the SAG, was playing on behalf of the APF Club.
She was preparing to improve her personal record.
In the game she missed, Bindra Dhanke Shrestha of the same club won the gold medal.