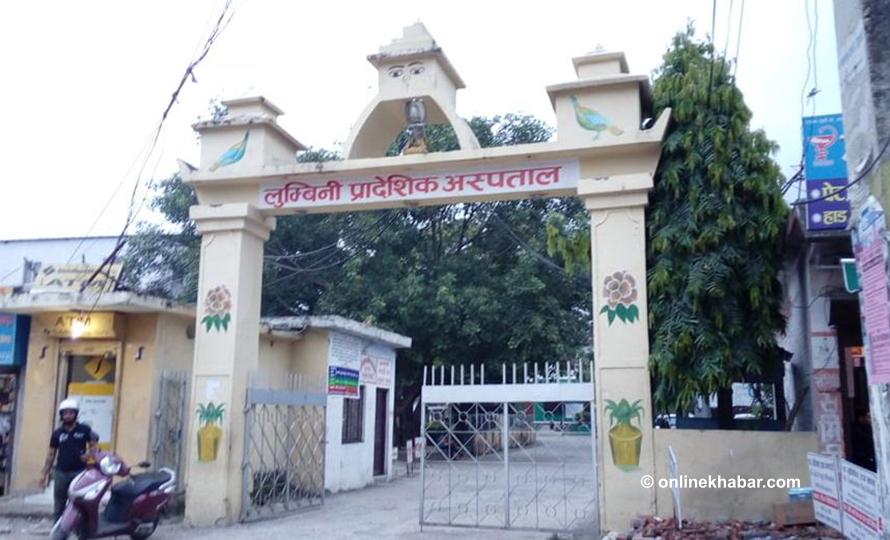 Butwal, April 8
The Province 5 government has fired five doctors of Lumbini Provincial Hospital on the charge of failing to report to duty during this critical time of coronavirus outbreak.
Those taken action against include Bardan Wali and Tara Prasad Sharma of the radiology department, Prakash Neupane of the ENT department, Subas Chandra Chaudhary of the urosurgery department and Prakriti Karki of the emergency department. All of those were working for the hospital located in Butwal, the provincial capital, on a contract basis.
"They were absent without informing the hospital administration," the hospital's medical superintendent Dr Rajendra Khanal says, "Then, Social Development Minister Sudarshan Baral instructed us to immediately sack them."
Minister Baral says he has been checking the hospital staff's attendance daily. He says he has directed the government hospitals in the province to sack the doctors and other staff if they take leave except in the cases of childbirth, bereavement, and sickness.