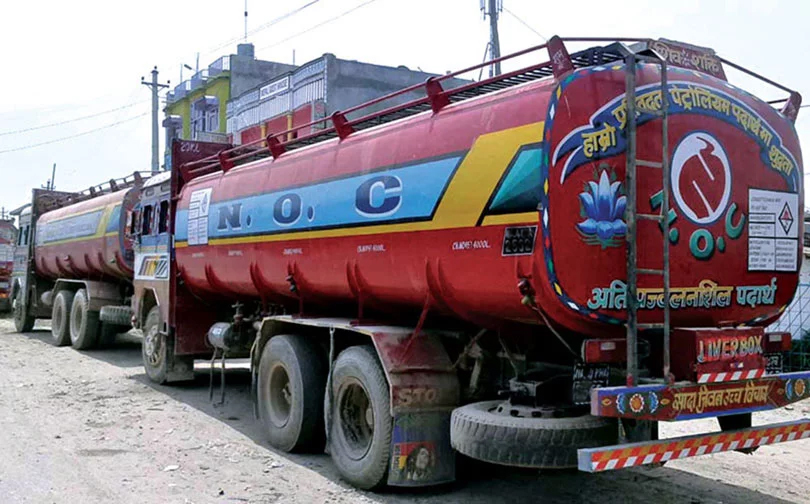 Kathmandu, August 1
The price of petroleum products to go up by Rs 10.
As per the Nepal Oil Corporation's automatic price system, implemented on July 16, there will be a considerable increase in fuel prices.
However, the price of cooking gas is expected to decrease by Rs 100 per cylinder.
According to the 15-day prices received by Nepal Oil Corporation from Indian Oil Corporation on Tuesday, the price of diesel and kerosene has increased by Rs 7 per litre. Similarly, the price of petrol has increased by Rs 8.5, said Manoj Thakur, the spokesperson of the corporation.
Thakur has stated that the price of fuel will be adjusted on Tuesday in accordance with the automatic price system.
As per the automatic price system, the price of diesel, petrol, and kerosene is set to increase by approximately Rs 10 per litre.
The Nepal Oil Corporation can determine the prices of diesel and petrol while maintaining a 2 per cent profit per litre.