We live in a world where smartphones are predominant. We all hugely depend on smartphones even for our basic day to day activities. But, when it comes time to work, whether that is editing photos, writing emails, composing documents, or staying in touch with colleagues and family, we all have a common companion: a laptop or a PC. Here, we have a list of laptops for Nepali users for this year 2021 that you can choose from according to your preference.
1. MacBook Air
The new Apple MacBook Air (M1, 2020) is probably the best laptop you can buy this year. This new device is powered by the revolutionary ARM-based Apple M1 chip (ditched Intel for this new laptop), which is a stunning achievement. Apple MacBook Air is a thin and light laptop that offers great performance, even with 4K video editing, while also giving incredible battery life. Easily managing over 11 hours on a single charge, this is a laptop you can easily carry around with you at work or school and is suitable for basic users to the professionals.
Another great feature about this laptop is it now can also run iOS apps for iPhone and iPads, giving it access to hundreds of brilliant mobile applications and games. The base model, which includes 8GB of RAM and 256 GB of storage, starts at Rs 159,500 in Nepal while it will cost you Rs 203,000 for the 512 GB variant.
2. Dell XPS 15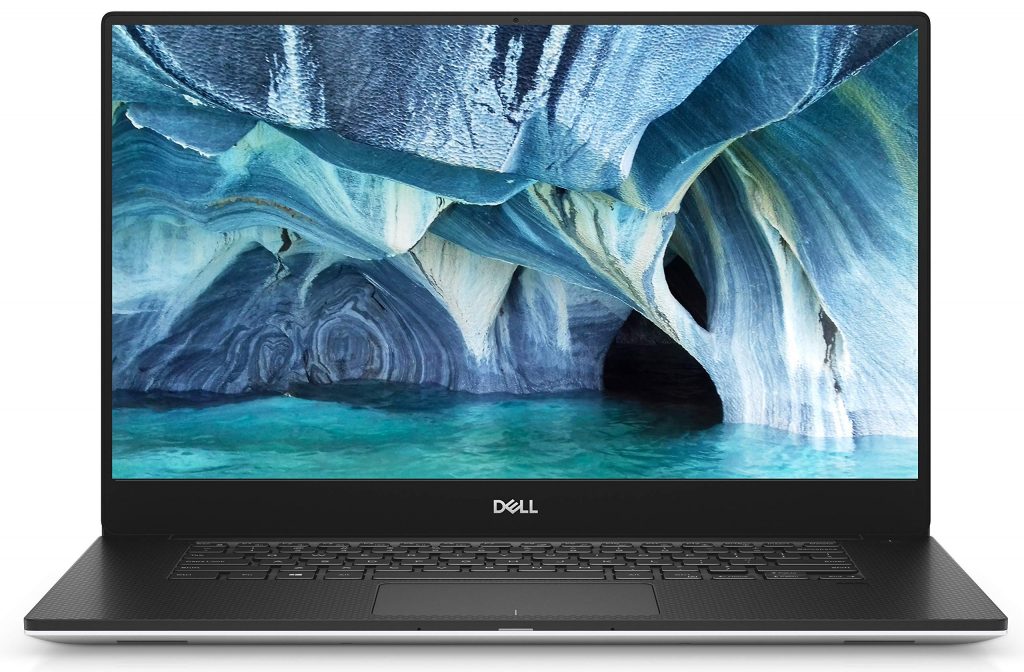 If you are looking for a large, attractive Windows laptop that packs decent power, this is the one for you. Weighing only 1.8 kg, it is one of the world's lightest 15-inch performance-class laptops. Its infinity-edge touch-friendly display is one of the main attractions for the buyers which houses one of the smallest HD webcams. With the UltraSharp 4K Ultra HD display, you can see each detail of every pixel without needing to zoom in on this device. It also has an anti-reflective screen that allows you to enjoy your entertainment outdoors.
Dell XPS 15 is a powerhouse when it comes to performance. It is probably the most powerful XPS laptop dell has ever built. It includes the latest 9th gen Intel Core processor with up to 8 cores and 16 threads, delivering the ultimate power for gamers and creators. The optional NVIDIA GeForce GTX 1650 GPU power accelerates your favourite creative apps for greater performance and faster speed in video editing, graphic design, photography, and game broadcasting. Also, with this device, your phone can easily interact more reliably. This laptop will cost you around Rs 230,800 for the 10th gen, 16GB, 512GB version.
3. HP Spectre X360 14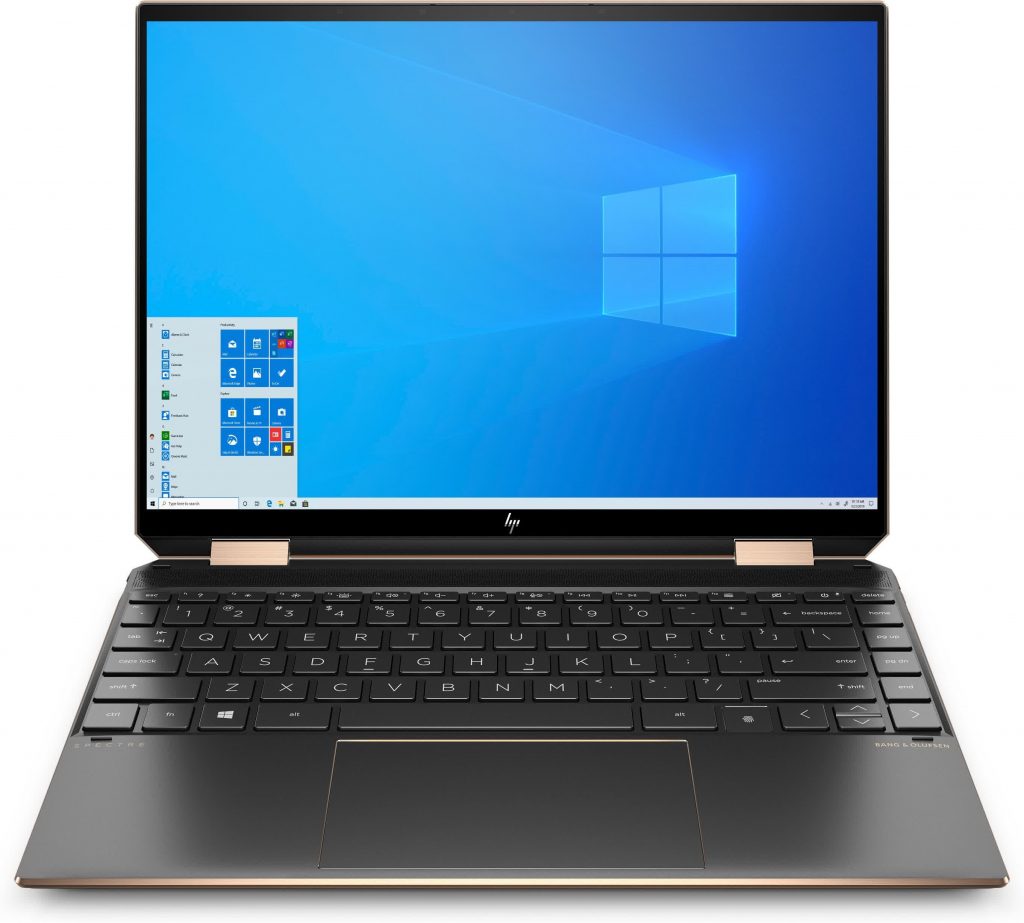 The HP Spectre x360 has been one of the best laptops for years now, and the 2021 model is no different. HP's flagship, the HP Spectre x360 14 (2021), is back, and it now comes with Intel's 11th-generation processors, 16GB DDR4 3200MHz memory and that much-coveted Intel Evo certification. The Laptop has a 13.5-inch screen size and weighs around 1.338 kg. Being lightweight with a gorgeous design and excellent battery life, it surely is a tempting device to get your hands on. The battery life lasts around 13 hours. For day-to-day use, then, the HP Spectre x360 14 delivers the sort of performance you would expect of a premium laptop at this price point. The price of Hp Spectre x360 14 (2021) in Nepal is Rs 154,000.
4. Asus ROG Zephyrus G14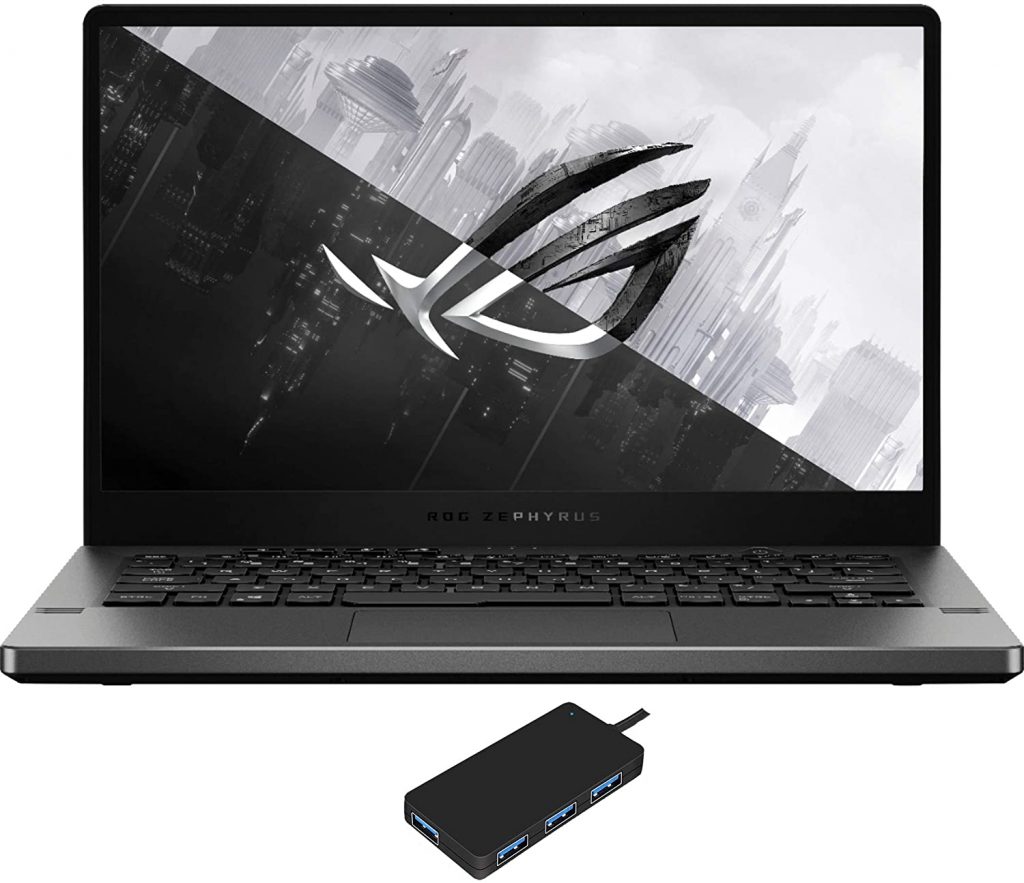 Probably one of the best gaming laptop you can find right now, Asus ROG Zephyrus is backed up by AMD Ryzen 4000 processors and Nvidia RTX 2060 graphics card. This is a relatively thin and light device that delivers performance and battery life that you have never seen before in this category. It also has a 120HZ display and can run high graphics games at their highest settings without a problem. This is an absolute beast when it comes to gaming, delivering an incredible performance. The starting price for Asus ROG Zephyrus G14 is Rs 200,000.
5. Acer Swift 3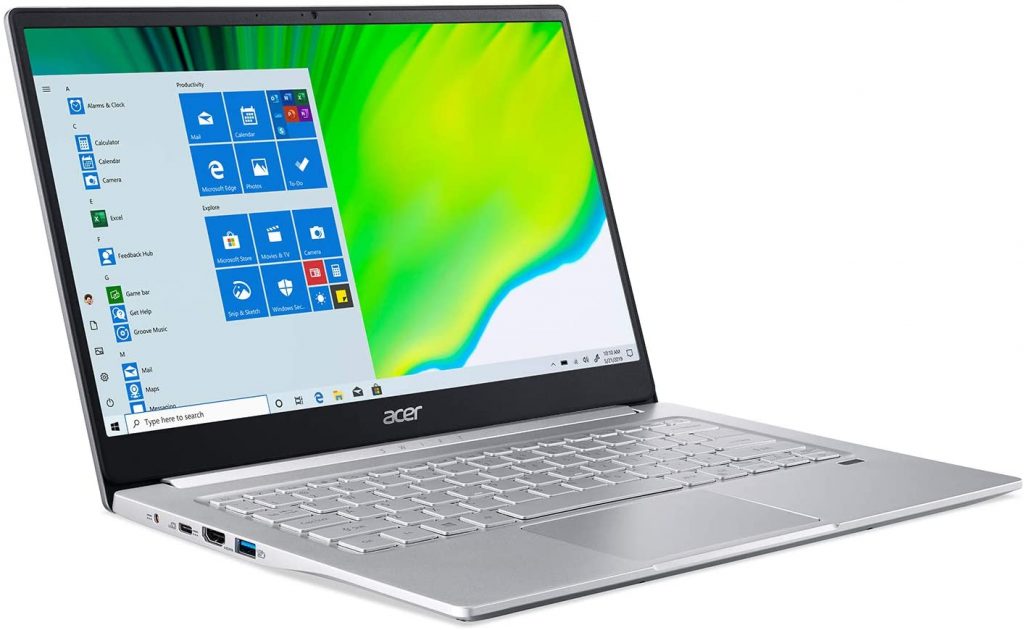 Acer Swift 3 is probably the best budget laptop in the world. It is a Windows 10 home laptop with a 14.00-inch display that has a resolution of 1920×1080 pixels. It is powered by a Ryzen 5 processor and it comes with 8GB of RAM. The Acer Swift 3 packs 512GB of SSD storage. Though being budget-friendly, it has got components that make it rank amongst one of the best Ultrabooks in the industry. It offers a comfortable typing experience to the users with its roomy trackpad as well as its backlit keyboard. Slim, lightweight and stylish, the swift 3 is the ideal laptop for working on the move.
The base model (14" FHD, i5-10th, MX350, 4/256GB SSD) will cost Rs 89,000 while the high-end model (14" FHD, i7-10th, MX350, 8/256GB SSD) will cost Rs 115,000.
6. HP Elite Dragonfly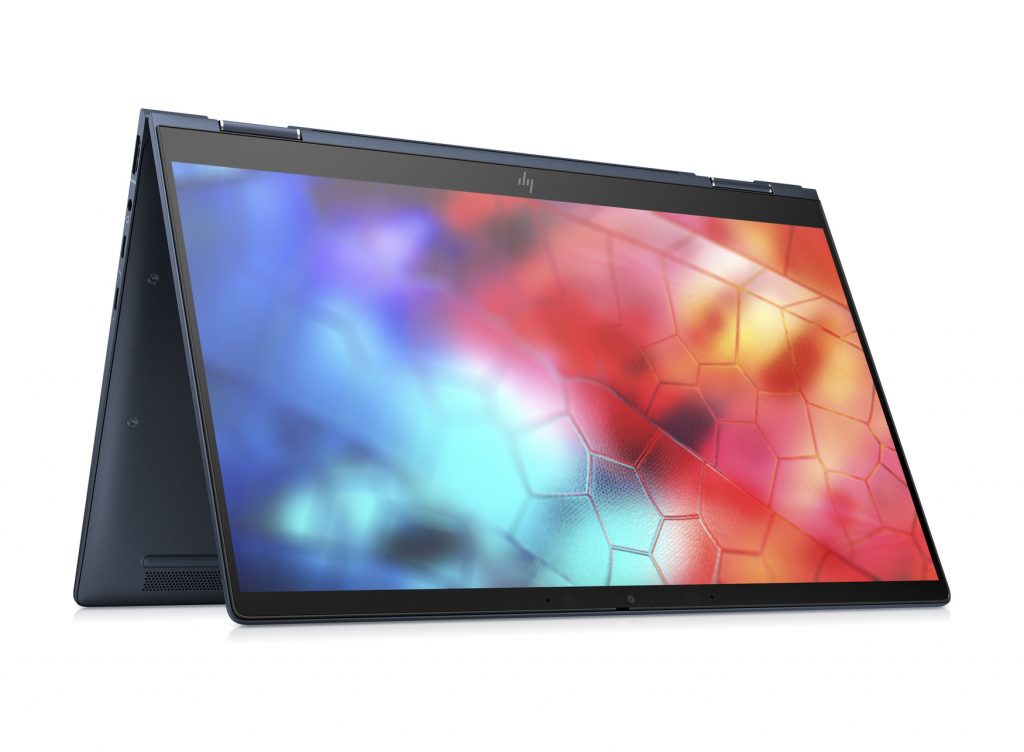 If you are looking for the best business laptop, look no further because HP Elite Dragonfly is probably the best business laptop there is in the market right now. The 2020 model is the first Dragonfly that features HP's super-secure SureView Reflect technology, which tints the screen so that snoops cannot see what you are doing while you are working in the public. It is also the first laptop to include a built-in Tile tracker, which means if you lose the device, you can use the Tile smartphone app to set off an alarm (if it is in Bluetooth range) or locate it anywhere in the world using Tile's crowd-funding network. The tracker can work for a limited time even when the laptop is off. Its impeccable design with excellent battery life surely makes it an exciting purchase. It also has LTE connectivity. This lets you plug in a SIM card and access mobile internet wherever you are. Though this laptop is primarily targeted to businesspersons, it can be the best laptop for anyone who can afford it. The starting price for HP Elite Dragonfly in Nepal is Rs 132,000.
7. Dell XPS 13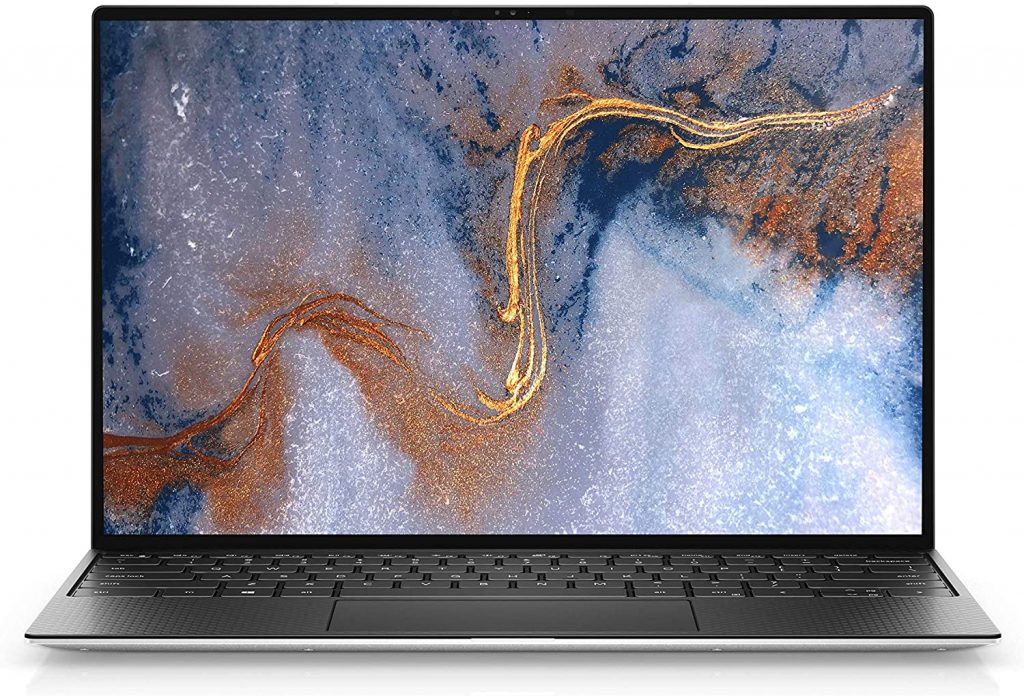 The Dell XPS 13 is masterfully crafted with a machine-milled aluminium chassis made using a CNC machining process. The excellent 16:10 aspect ratio display which comes with a layer of Corning Gorilla Glass 6 on top for protection and great performance make it an excellent choice for general-purpose users. This late-2020 model comes with Intel's new Tiger Lake processors, from a Core i3-1154G4 up to a Core i7-1165G7.It has a great keyboard and trackpad. It has an incredible battery life; the battery will last up to 14 hours and 11 minutes on a Full HD+ mode. The Dolby Vision content can deliver highlights that are up to 40 times brighter and blacks that are up to 10 times darker. This laptop is stunningly small but is surprisingly powerful enough to complete your normal to professional works. The user can choose between Core I5, Core i7, and Core i3 processors. The laptop comes with a minimum of 4GB RAM and 256GB SSD storage. However, the storage can be maximised to feature up to 16GB of RAM and 512GB SSD. The starting price of Dell XPS 13 is Rs197,500.
8. Asus TUF Dash F15
The gaming community is rapidly increasing in the country right now, with youth competing in different online games locally and internationally. If you are one of them looking for a gaming laptop, Asus ROG Zephyrus G14 is probably the best gaming laptop there is right now in the market, but it comes with a heavy price tag. So, if you are a gaming fan, but cannot splash a hefty amount of cash, Asus TUF Dash is here to rescue you.
Asus TUF Dash is the best affordable gaming laptop available in the market at the moment. Do not get confused that the price will hamper the performance. It has 15.6 inches of WQHD anti-glare display and is powered by the latest 10th Gen Intel Core i7 CPU and GeForceGTX 1660 Ti GPU. It makes action-packed gameplay fast, fluid, and fully saturates speedy IPS-level displays up to 144Hz. With a powerful performance, this laptop is also backed up by a powerful battery which lasts up to 8.4 hours while web surfing and up to 12.5 hours of video playback. This laptop is also equally efficient for heavy-duty multitasking. It comes with a starting price of Rs 140,000.