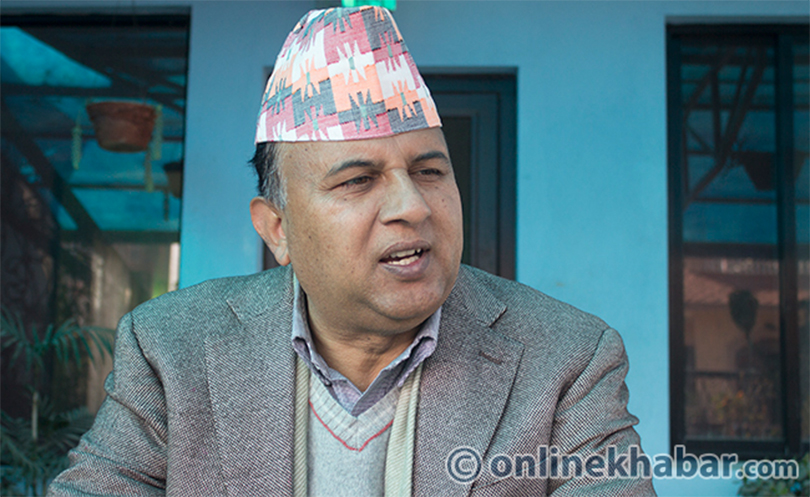 Kathmandu, July 12
A CPN-UML leader has accused the CPN-Maoist Centre of 'conceding a suicide goal' through match-fixing by withdrawing support to the KP Sharma Oli-led government.
UML leader Shankar Pokharel made this remark amid the Maoist party's preparations to form a majority government with the Nepali Congress.
Pokharel, a UML standing committee member, told Onlinekhabar on Tuesday: The Maoist party tried to topple a government while remaining a part of it. The Maoist party has resorted to match-fixing for petty gains.
For its benefit, the Maoist party has brought to a halt a journey that began with signing of the 16-point agreement, Pokharel alleged.
He said: The Maoist party should have made efforts to form a new government only after quitting the government of which it was a part. It did not do so and resorted to match-fixing instead.
Pokharel added: National independence should not suffer amid attempts to form a new government. The KP Oli government stood in favour of Nepal instead of following India's diktats.
He said a situation may come in which next government may choose to follow such diktats.
Efforts to topple the Oli government come at a time when it is doing a good job, Pokharel said, adding: The incumbent PM will not resign, he will face the Parliament instead.
The Congress and the Maoist party do not command a majority, he said, adding that they were ready to face a no-confidence motion.