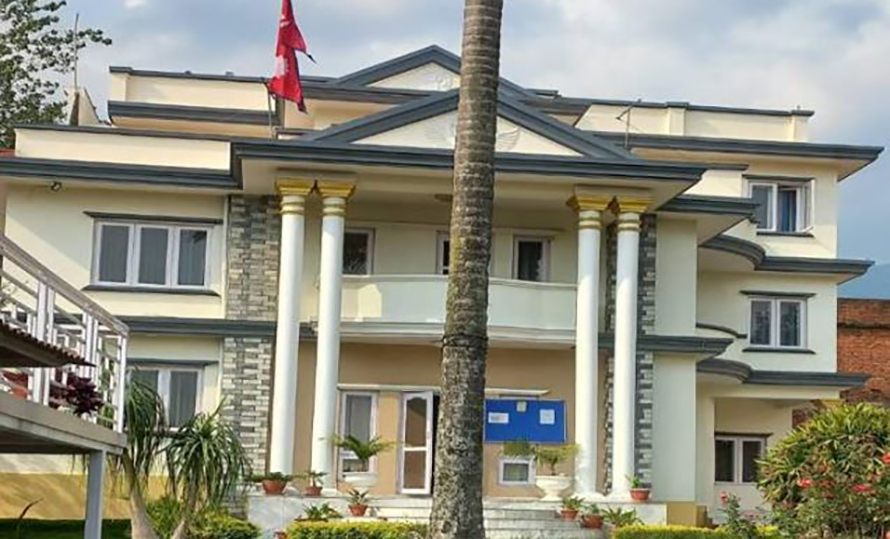 Kathmandu, July 24
Police have arrested two people on a fraudulent group that established a fake office of the United Nations World Food Programme (WFP) in Budanilkantha, Kathmandu.
An investigation conducted by Kathmandu District Police and Metropolitan Police Circle has found the group was renting a two-storey house owned by Bishnu Bahadur Gurung.
According to Kathmandu Police Chief SSP Dan Bahadur Karki, two individuals have been arrested for failing to pay people after purchasing furniture and stationery items in bulk.
Karki said Ghanshyam Katwal and Leela Bahadur Ghalan alias Dinesh were arrested while Bheem Bholan, Milan Tamang and Pemba Tamang are on the run.
Police recovered a national flag, a WFP letter pad and other materials from the fake office.
According to the police, the office was set up on May 15. Karki also said Ghanshyam Katwal, under the name of Jairam KC, declared himself as the deputy secretary and sat in the office as the chief.