The distance between the houses of Panilal Ram (Mahara) and his brother-in-law Nandalal in Jigandia Tole, Garuda municipality-8 in Rautahat of southern Nepal is less than 20 metres. Panilal's son Bijaya and Nandalal's son Niranjan are like brothers. They share a great bond of friendship with each other.
Sadly, on the morning of August 16, Niranjan was found dead with his head severed, some 300 meters away from the village. According to family members, he used to work at Rajaram Sah's 'Sach Nursery', and the day before he was found dead, he had gone to Sah's home to attend a birthday party.
Two days after the incident, police arrested Sheikh Aazad on the charge of involvement in the murder of Niranjan. Aazad has also confessed to murdering Niranjan because of Niranjan's relationship with his sister.
The case did not just end here. Police also arrested Bijaya on the fourth night of the incident. Panilal informs, "After Niranjan's murder, we all were in deep shock and were mourning. Four days after the incident, police arrived at my home at night and took my son Bijaya with them by dragging him. We could not even get time to ask anything to the police."
Panilal was not in the state of understanding anything as on the one hand, his brother-in-law's son was brutally murdered and on the other, police had arrested his own son on the charge of murdering his cousin.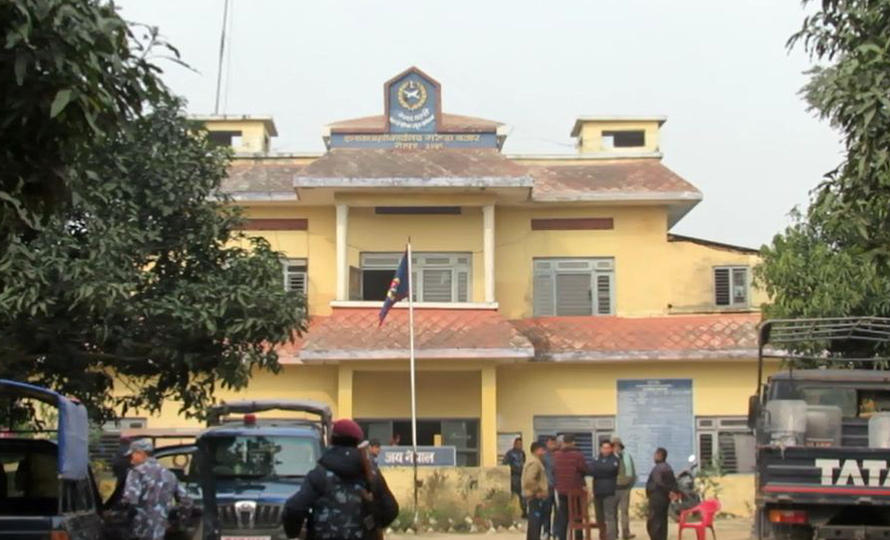 Within three days of Bijaya Mahara's arrest, Panilal heard he died. Panilal's elder son, Bishwajeet, had also died on February 26.
Panilal grimaces, "In less than a year of my elder son's death, I lost another son because of police." With tears in his eyes, he said, "My son was completely fine when he was arrested. Now, how can we, Dalits, believe that he died due to the failure of both kidneys within three days of the arrest?"
On August 23, Bijaya was taken to National Medical College, Birgunj after he reportedly suffered from some ailments while being in police custody only. He died on August 26 while undergoing treatment, according to police.
To this, Panilal concludes, "Police are corrupt. The owner of the nursey 'bought' them."
Locals have also not believed what police have said. They suspect the law enforcers might have tortured Bijaya to force him to access that he killed his cousin, and Bijaya died of torture.
Not only locals and Panilal, but Niranjan's father Nandalal also believes that police accepted bribes to frame innocent Bijaya.
Bijaya also reported the same before he died. In a video clip captured while he was in the hospital, he said police tortured him mercilessly to confess to the crime, they (DSP and other police officials in civvies) not only beat him with pipe and sticks regularly for two days, but also passed electric shocks on both of his hands.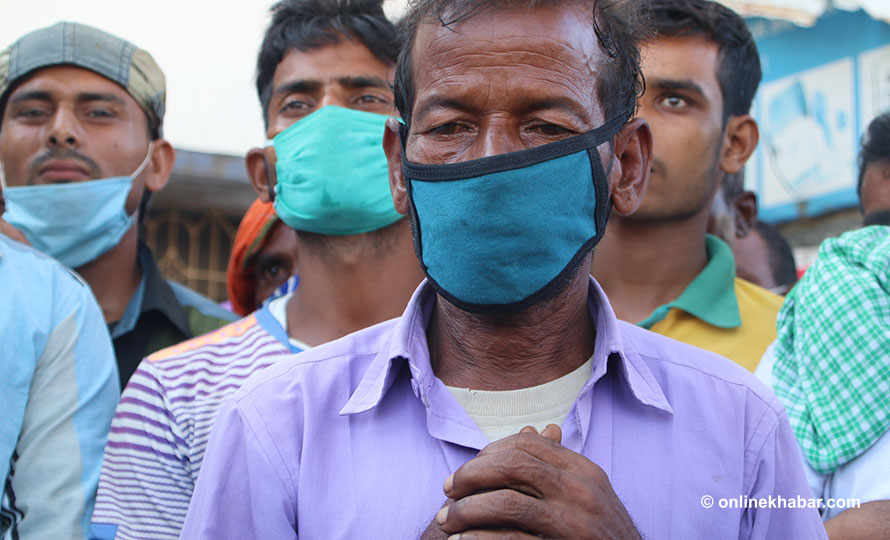 After the video was made public, the locals launched a protest. As a result, DSP Gyanendra Kumar Mahato of Garuda Area Police Office has been summoned to the Provincial Police Office whereas three other cops have been suspended for further investigation.
But with the death of Bijaya, the lamp of Panilal's house has extinguished and all of the family members are in deep grief.
Bijaya's wife Nilam Devi, who is carrying her daughter less than a year old in her arms, is silent. She does not want to speak, she cannot. After the death of his elder brother in February, Bijay had also been looking after his sister-in-law, Sunita Devi, and her three sons. Now, they too have become helpless.
Panilal's family, which has four children under the age of six, but it does not have any land of its own and no source of income.
Bijaya's mother Kisunwati Devi has not eaten anything for the past few days. She keeps looking at her two daughters-in-law and her grandchildren and ponders, "The police did huge injustice to us."
"They made our world desolate. Those who beat my son to death will never find peace."