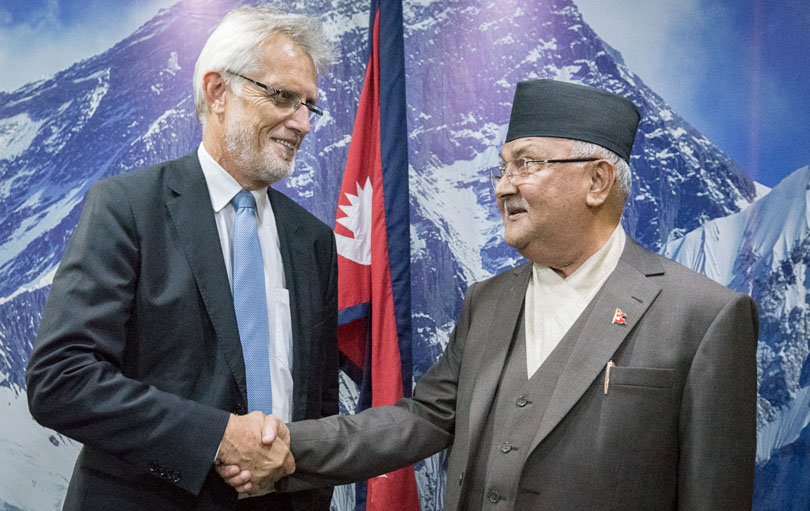 Kathmandu, September 17
Prime Minister KP Sharma Oli says international non-government agencies working in Nepal should concentrate their efforts on economic growth of most marginalised people in the society.
Receiving the Lutheran World Federation's General Secretary Martin Junge at his office on Sunday, the Prime Minister said the support provided by INGOs should help them live a secure and dignified life.
On the occasion, Oli expressed gratitude and appreciation to the LWF for providing humanitarian and development support for over three decades. He appreciated the work of LWF Nepal in the care of Bhutanese Refugees and support to the host communities since 1991.
In response, the guest also expressed gratitude for the government for its excellent cooperation. Stating that the LWF is committed towards migrant and refugees, he said, "We began supporting the Bhutanese refugees in Nepal from the beginning and we will continue the support till the end."
The Prime Minister was accompanied by Finance Minister Yubaraj Khatiwada during the meeting.
Earlier, Junge had held a meeting with Minister for Women, Children and Senior Citizens Tham Maya Thapa, Minister for Industry Matrika Yadav, and Province 1 Minister for Internal Affairs and Law Hikmat Karki.
He is in Kathmandu since September 12.