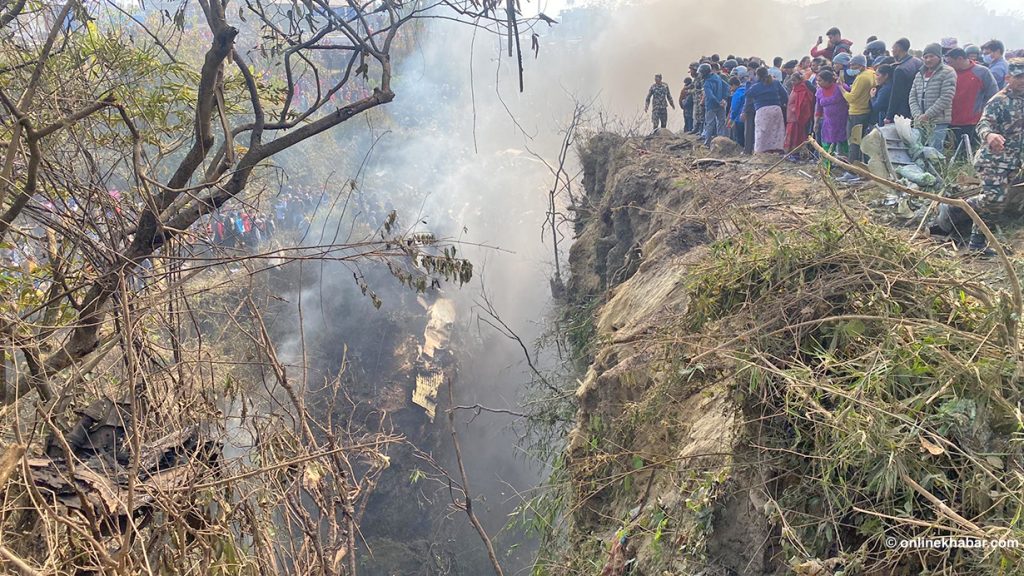 Kathmandu/Pokhara, January 16
Twenty-three hours after the catastrophic plane crash in Pokhara on Sunday, the whereabouts of four people on board the Yeti Airlines aircraft are still unknown, inform concerned officials.
Security officials have hence continued their search and rescue operation from the early hours of Monday.
There were 72 people on board the aircraft, and security officials collected 68 bodies by Sunday evening.
Something looking like human remains is seen in the river gorge, but it is yet to be collected due to the difficult geographical situations, according to Anil Kumar Shahi, an assistant chief administrative officer in the Kaski district.
Meanwhile, only 26 bodies of the victims of the plane crash in Pokhara have been identified so far, informs the District Police Office.
Assistant CDO Shahi says the identified bodies will be handed over to the families on Monday itself.