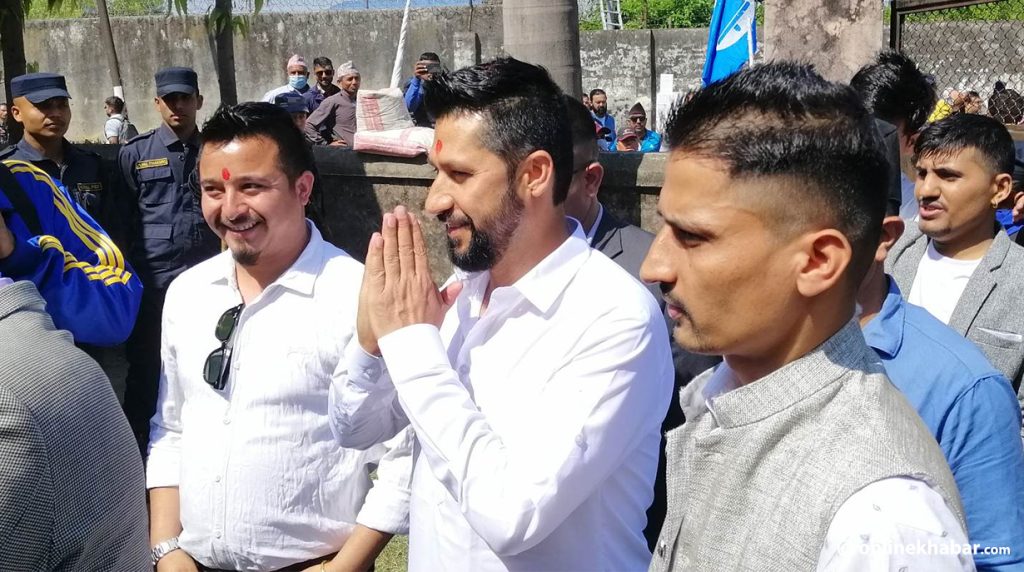 Kathmandu, April 3
A new writ petition has been registered at the Supreme Court demanding Rastriya Swatantra Party president Rabi Lamichhane be investigated on a passport misuse charge.
Advocate Yubaraj Saphal moved the court on Monday demanding a recent decision of the government attorneys to not prosecute the emerging political for the criminal offence be cancelled.
Lamichhane is accused of possessing Nepali and US passports at the same time, thereby breaching national law. But, a recent police investigation concluded he should not be prosecuted, which the District Government Attorney's Office and the Office of the Attorney General endorsed.
The leader is accused of obtaining a Nepali passport based on illegitimate Nepali citizenship in 2015 May. From 2015 until he renounced his US citizenship in 2018, he had passports from two countries; Nepal's law does not allow this.
In January, the Supreme Court ruled that Rabi Lamichhane's old citizenship was cancelled when he migrated to the United States and obtained American citizenship, and he could no more use his old Nepali citizenship certificate.
Whereas the verdict had snatched the powerful deputy prime ministerial position from Lamichhane, it had been said that Lamichhane could be barred from contesting any election if he lost the passport case.
But with the passport case rendered ineffective by the police and government lawyers, Lamichhane on Monday filed his nomination for the by-election for the House of Representatives seat from Chitwan 2.