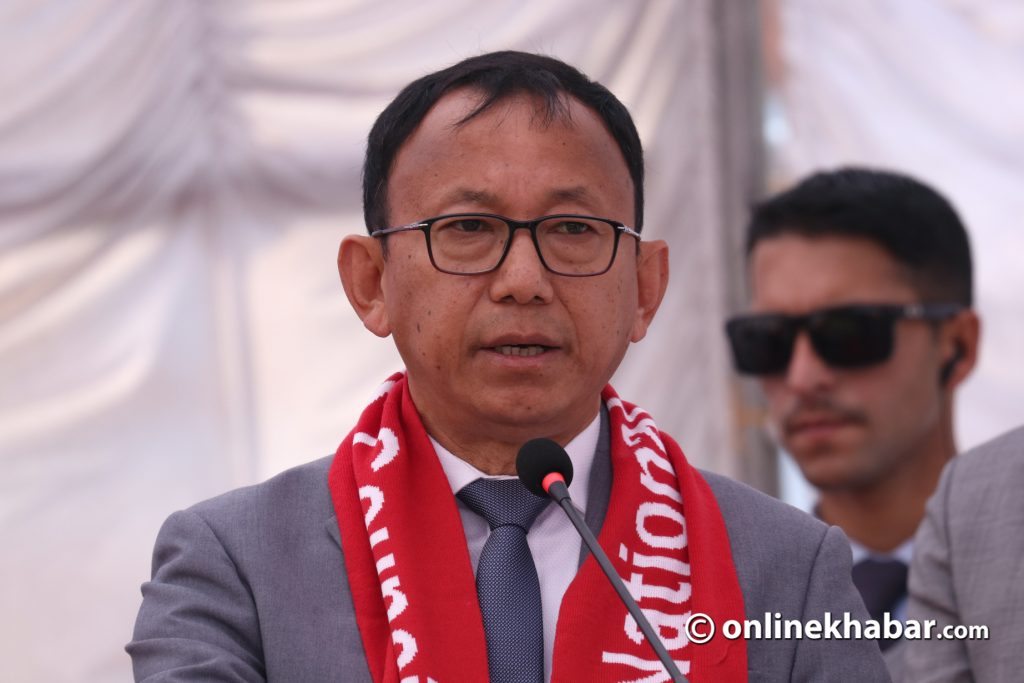 Hetauda, November 9
During the special general meeting of the All Nepal Football Association (ANFA), the proposal to remove President Pankaj Bikram Nembang was rejected.
The meeting took place on Thursday in Hetauda, where a vote was held regarding Nembang's dismissal.
The proposal received zero votes in favour, while 53 votes were cast against it. Additionally, one vote was invalidated.
The opposing faction, which initially proposed Nembang's dismissal in the special general meeting, chose not to cast their votes.
Out of the 107 members of ANFA, 87 hold voting rights, but only 53 took part in the voting process. ANFA's statute includes a provision stating that a two-thirds majority vote is needed to pass a motion for the removal of the chairman.