Four years ago, two people–Karma Tsering Sherpa and Pankaj Bikram Nembang–wanting to change the face of the All Nepal Football Association became its president and senior vice president respectively.
They were friends with similar visions to develop the Nepali football scenario. However, less than a year after getting elected, differences started to arise. And, in the recent election for the position of the president of ANFA, the two locked horns for the same in which Pankaj Bikram Nembang beat his long-time friend, and now rival, by six votes.
Many believe this is because of how well Nembang planned the election. As soon as he started having differences with Sherpa, over three years ago, he decided he would be going to contest the next election.
For that, he started to get the major executive committee members on board. He got people like Dawa Lama, Bir Bahadur Khadka and Kiran Rai on board with him and he, like before, pressed the motto of 'Change ANFA' and publicised it among all the voters.
Pankaj Bikram Nembang's agenda of financial transparency, collective decision making, decentralisation, power-sharing, accountability, efficient secretariat, promotion of the national team, grassroots and youth programmes, and equal priority for women's and men's football also helped his cause.
He also has the support of the majority in the executive committee for the next four years as he is leading the organisation that uses an annual budget of about Rs 1 billion. But, he also faces the challenge of not becoming a target of different interest groups as well as balancing foreign relations with members of the Asian Football Confederation and FIFA.
New faces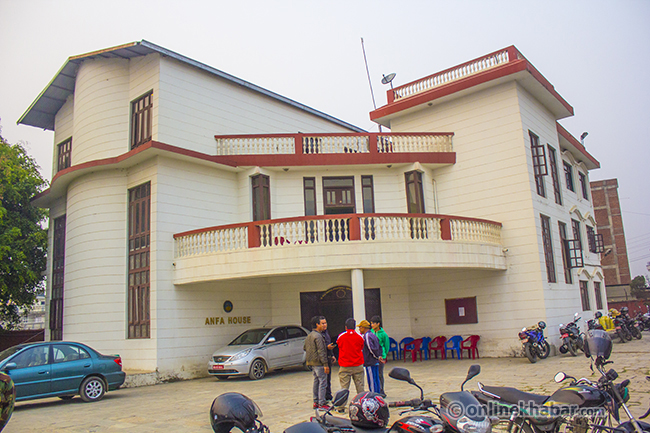 ANFA on Monday elected 13 other members to its executive committee. Two more positions are yet to be filled as there was a tie between four people. When that resolves, most of the members of the executive committee will be new faces.
This is probably the first time in the history of ANFA that almost all the members are new to their posts except Bir Bahadur Khada, Dawa Lama and Dirgha Bahadur KC, who were servicing in the same posts as the last term.
When Sherpa became ANFA president, he faced the tough task of dividing responsibilities among his team members and he had a lot of them. In a bid to defeat Ganesh Thapa, he even had people from Thapa's team on his side instead of his own team members. This had left a bad taste in the mouth of his team members.
This year, Pankaj Bikram Nembang will not have to face this problem. But that said, it is not going to be easy.
According to the ANFA constitution, the president has to appoint a general secretary and a treasurer. There is speculation that Kiran Rai will be the general secretary. Rai, last term, was an executive committee member and spokesperson of ANFA. Sources also say that Rabindra Man Joshi will be reappointed as the treasurer.
But, Pankaj Bikram Nembang also needs to see where he can fit Krishna Thapa, who helped him a lot during the elections. He will also have to find a place for former national team captains like Upendra Man Singh, Hari Khadka, Bal Gopal Maharjan and Rakesh Shrestha, who are revered by a lot of people. 
The Ganesh Thapa factor
One of the happiest men following the ANFA election is former president Ganesh Thapa. Thapa was suspended by FIFA in 2015 with the charges of financial irregularities. But, he has not been away from the scene. Recently, he held a press conference accusing Sherpa of corruption.
There were even rumours Thapa was helping Nembang because people close to Thapa supported Nembang in the election. But Nembang disagrees.
However, the way people close to Thapa celebrated Nembang's victory at Park Village Resort in Budanilkantha is quite evident that they wanted him to win. Both Thapa's sons, Abhishek and Gaurav, also attended the event.
Will Thapa have a say in how ANFA is run? Only time will tell.
Ambitious plans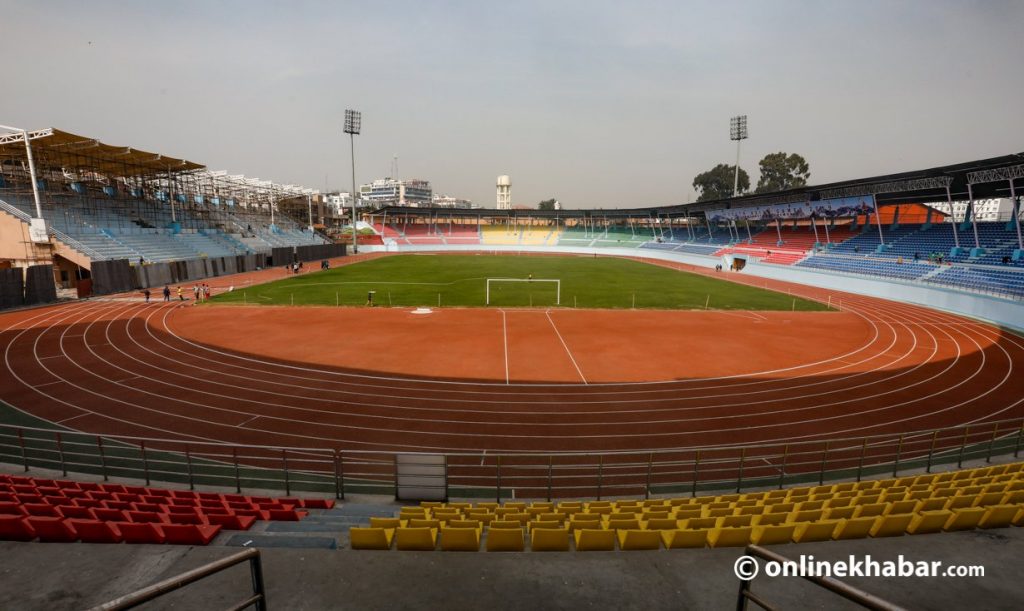 Pankaj Bikram Nembang says the new executive committee will continue projects carried out by the old executive committee. He says he wants to finish building the women's academy in Rautahat. His major agenda is also to restart the national league.
Pankaj Bikram Nembang also wants to ensure that the construction of the ANFA Excellence Centre in Kaski goes ahead smoothly. The proposed excellence centre will have three full-size pitches, two astroturf fields, two futsal grouds and two beach football fields. ANFA also plans to construct buildings that house up to 120 players and officials as well as a gym, a swimming pool and a rehabilitation centre for players. This project will be undertaken with support from FIFA and Nebmang will have to lead it as ANFA has planned to build it by 2024. But, it will be challenging.
Another challenge will be restarting the national league. Sherpa tried it but failed, citing a lack of budget. If Nembang can start the National League or not will be interesting to see. 
Along with that Pankaj Bikram Nembang will also have to solve the dispute among A Division clubs and the Nepal Super League who are at odds over players' rights.
Future of the national team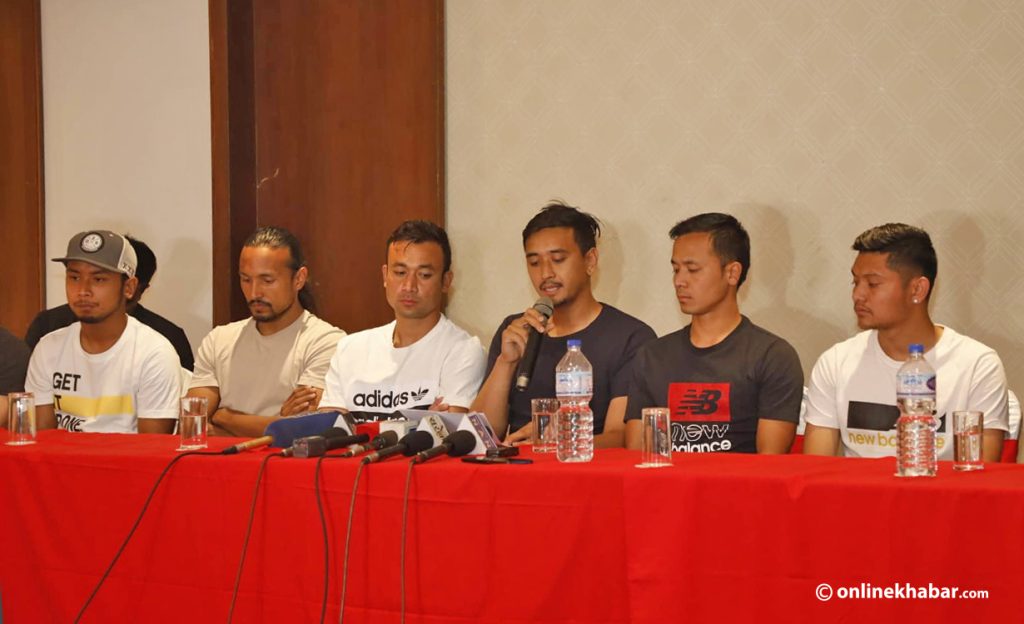 But, before that, his immediate role will be to solve the issues surrounding the national team. Sherpa was criticised for not being able to solve the issue regarding 10 senior players leaving the camp. He was accused of siding with national team head coach Abdullah Al Mutairi.
An ANFA panel has suggested that ANFA find an alternative to Al Mutairi. But, this is not going to be as easy for Pankaj Bikram Nembang as he does not have a good relationship with Al Mutairi, who was re-hired by Nepal thanks to the support from Qatar FA and has a contract with ANFA until 2024.
It is going to be interesting to see where this goes.
---
This story was translated from the original Nepali version and edited for clarity and length.