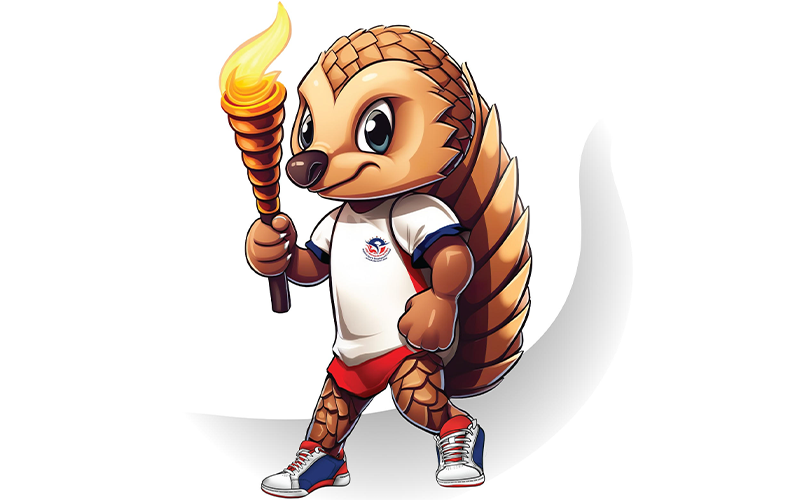 Kathmandu, May 22
The second Bagamati Province Games 2080 (2023) featuring 13 sports categories kicked off in Hetaunda on Hetauda.
The event's mascot is a pangolin and this has made activists working in pangolin conservation happy.
With the slogan 'sports for health, sports for the nation', the event will include matches for cricket, football, volleyball, athletics, taekwondo, karate, boxing, rugby, badminton, judo, swimming, and ITF taekwondo. Cricket matches will take place in Chitwan.
According to the organisers, the competition aims to raise awareness about not just the importance of sports in people's lives but also about the conservation of this endangered species by generating public awareness.
Preservation efforts for the pangolins have been active in the six community forests in the Makawanpur district. The council said it chose the pangolins to expedite this demure yet helpful species.
The second edition of the games was inaugurated by Chief Minister Shalik Ram Jamkattel at the Piple Campa Stadium in Hetauda sub-metropolitan city-5.
The event will end on May 27.