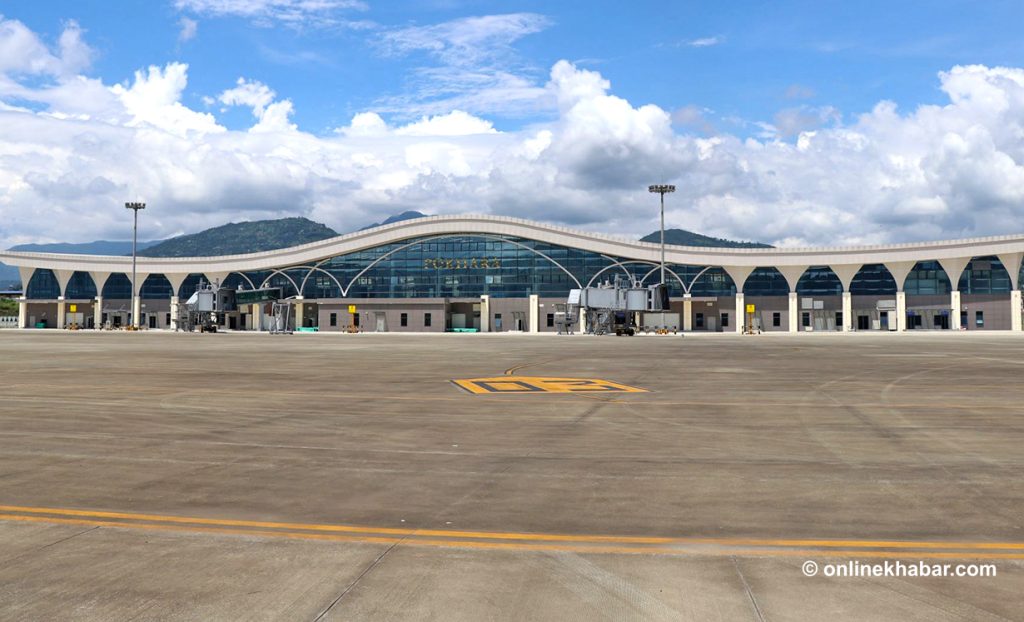 Kathmandu, June 21
Pokhara Airport will see its first international flight.
A Chinese airline company, on Friday, received permission to operate a charter flight to the airport on June 21.
According to the Civil Aviation Authority of Nepal (CAAN), Sichuan Airlines will be the first international airline to fly to Pokhara. The airline will fly from Chengdu Airport in China on June 21.
CAAN says discussions are in place with the airline company to operate regular flights to Pokhara.
The chartered aircraft of Sichuan Airlines is carrying athletes who will participate in the Boat Race taking place in Pokhara.
Since its inauguration on January 1, 2023, Pokhara Regional International Airport has been primarily serving domestic flights.