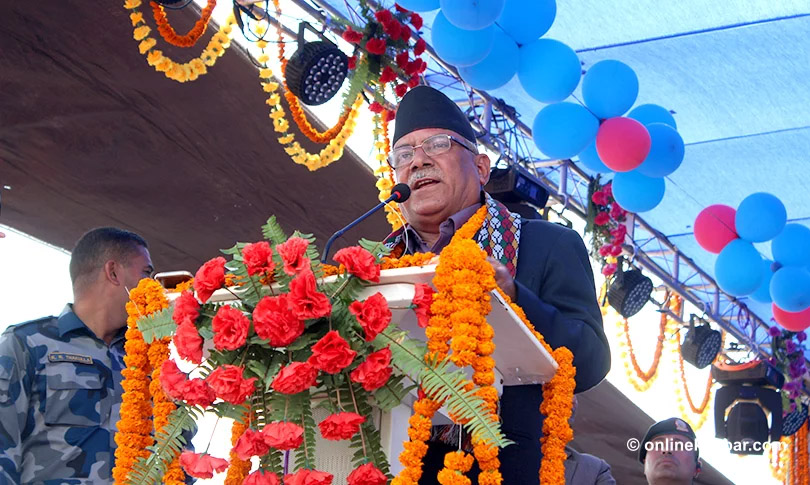 Kathmandu, December 21
CPN-Maoist Centre Chairman Pushpa Kamal Dahal says his party and the left alliance consisting of it and the CPN-UML are open to cooperation with all parties so as to unify the entire nation.
He says the alliance, which is all set to take the charge of new government, will consult and cooperate with other parties too while making decisions on major issues.
"Five parties have emerged as national parties from the polls," he says, "But, people have sent us with a big responsibility; hence we will move ahead in consultation and cooperation with everyone."
He says the new government will work for people.
In another context, Oli says whether to include single transferable voting system for the National Assembly should not be an issue of debate.