Sudha Humagain used to work for a renewable energy engineering consulting company while pursuing her bachelor's degree in environmental sciences. In 2018, she had to visit some places in the Kathmandu and Kavrepalanchok districts to observe the situation of solid waste management there.
"The experience was shocking for me," the emerging environmental scientist says, "Most of the people in these places were burning the waste." More shocking was that people thought it was one of the best ways of managing waste.
"Meanwhile, they lacked other alternatives to waste management as their local governments had not managed any facilities," she complains.
Because she had studied environmental science, Humagain was already aware that open burning of waste is a problem, not a solution. However, this field experience made her realise it was so misunderstood at the local level that it has become one of the major sources of pollutants. Other experts and stakeholders agree, stressing the need for awareness on this issue, and better alternatives.
How does open burning contribute to air pollution?
Dr Rejina M Byanju, the head of the Central Department of Environmental Science in Tribhuvan University, says the open burning of waste contributes a lot to air pollution majorly because the waste is not segregated.
She says the waste that gets burned also has a lot of plastics, and, while burning such waste openly, hazardous substances including dioxin and furan are emitted.
In a 2018 joint study conducted by Byanju, Bhupendra Das, Prakash V Bhave, and Alka Sapkota in the municipalities of the Kathmandu valley, it was found that 'the air pollutant emissions (from open burning in the valley) are estimated at PM2.5 55 tons (OC 42 tons and EC 1.4 tons), PM10 60 tons, BC 25 tons, CO2 11,900 tons, CH4 30 tons, SO2 5.0 tons, NOx 19.2 tons, CO 630 tons, NMVOC 112 tons, and NH3 5.7 tons per year.'
Further, Byanju explains, "As per the study, about 7,400 tons of waste is burned every year, i.e. 3% of the total solid waste. And, While burning one kg of waste, 100 grams of PM2.5 come out."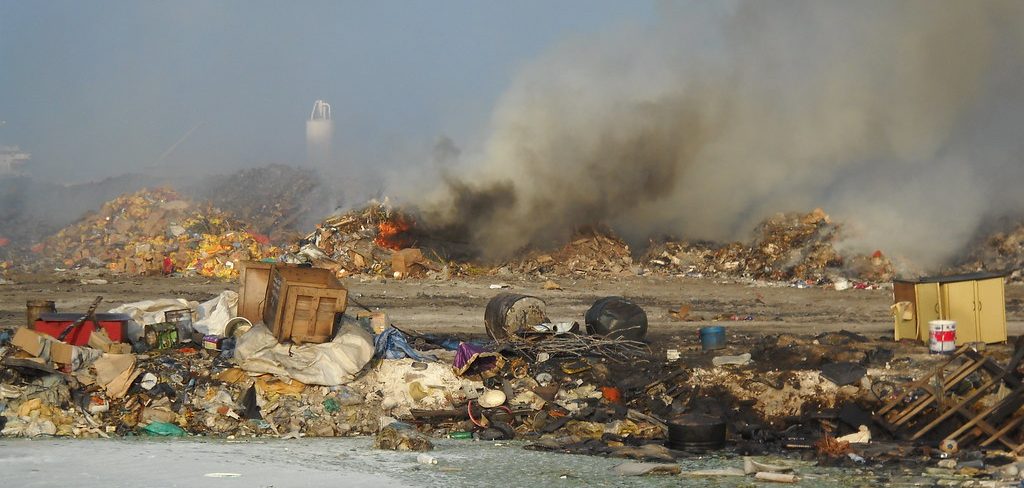 Byanju stresses that open burning is practised more in the rural areas or suburban areas as there lacks a facility for waste management. However, this problem is more serious in the urban areas as the volume of waste is way more here.
Corroborating Byanju's statement, environmentalist Bhusan Tuladhar adds, "While burning waste in open places, dense and dark smoke comes out, which most of the times is toxic as waste contains a huge amount of plastic and other materials that emit toxic chemicals."
Tuladhar further states, "It is seen that open burning is done more in the winter season. That is why air pollution is mostly at its peak during winter only."
What are the results?
The practice of open burning of waste does not only pollute the air, but it is also a source of other pollutants like land and water.
According to Tuladhar, this practice kills the possibility of applying 3Rs (reducing, reusing, and recycling) in waste management. Thus, the value of such things that can be reused or recycled is lost.
Further, Byanju adds, "Ashes formed after burning settle either on the land or in the water resources. Such ashes also contain harmful, acidic, and toxic chemicals. This will end up polluting the land and water resources."
Why do people burn waste openly?
Traditionally, people tend to burn waste as a way of waste management because there is a lack of awareness about proper ways of waste management, according to environmentalist Rajan Thapa.
Tuladhar agrees. "Sometimes, people burn waste openly in order to reduce the volume of the waste. Some others practise it as they find it easier than the 3Rs. And, in the case of hospital waste, they usually burn it in order to kill hazardous chemicals."
Meanwhile, Byanju sees the lack of a proper waste management system as its major cause. She also claims, "Some people burn waste because there are no other options or facilities of waste management in their area."
Adding to this, Thapa says, "It is done because we (general public, concerned authorities, and stakeholders) have not worked much on the 3Rs and the concept of 'waste' has not changed much."
Although plans and policies formulated by some local governments regard open burning of waste as illegal, these provisions have been limited to papers only, as per Thapa.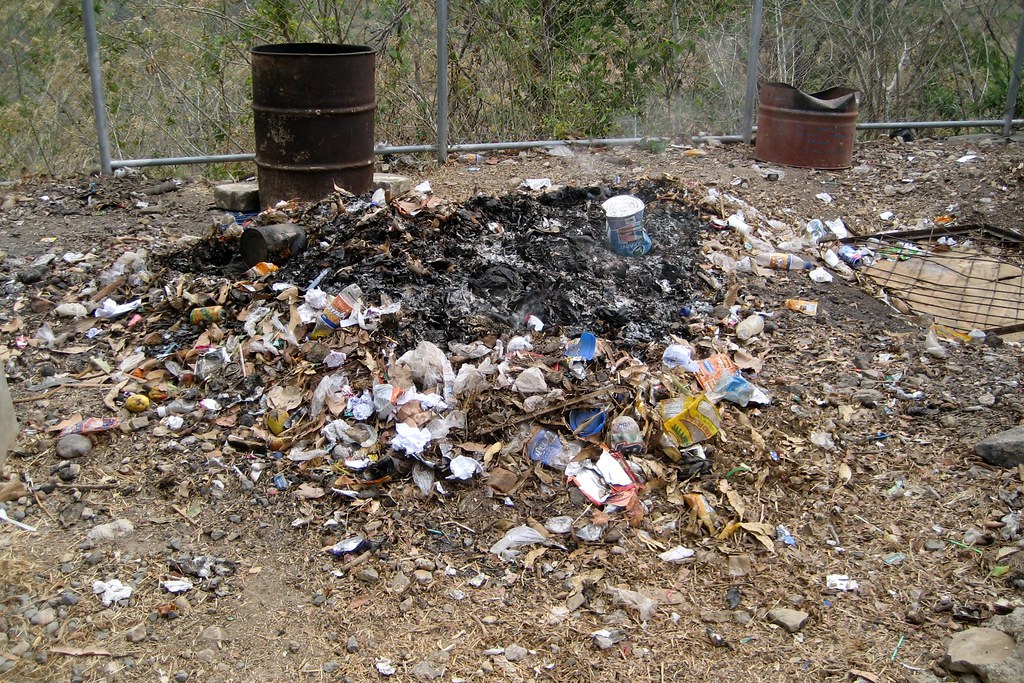 "The Kathmandu metropolitan city had once launched an app with which one could complain about the open burning by sending them photographs, and immediate action would be taken. However, this could not be implemented effectively."
What can be done to solve it then?
Therefore, preventing open burning requires efforts at all levels from a household to the government, view experts.
According to Thapa, first of all, the 3Rs of waste management should be promoted. For doing so, communication and awareness are a must, on which different means of communication should be used.
Tuladhar also highlights the importance of awareness. "The local governments and media should work on making the people aware about it."
Byanju adds, "People should perceive that if only one per cent of the population does not burn waste openly, it can reduce the pollution significantly."
Likewise, Tuladhar says the local government needs to punish or fine such people if found burning the waste openly. Also, people should be provided with alternatives to waste management. In parallel, there should be strict monitoring of set rules and regulations, according to him.
Adding to this, Byanju shares, "Segregation of the waste is a must for this." Similarly, Thapa says the government should invest in waste management, for example, by establishing biogas plants and recycling centres. He says other stakeholders such as media can also contribute a lot.
However, some contaminated waste from hospitals needs to be burnt, but it needs to be done at proper incineration centres, Byanju suggests.