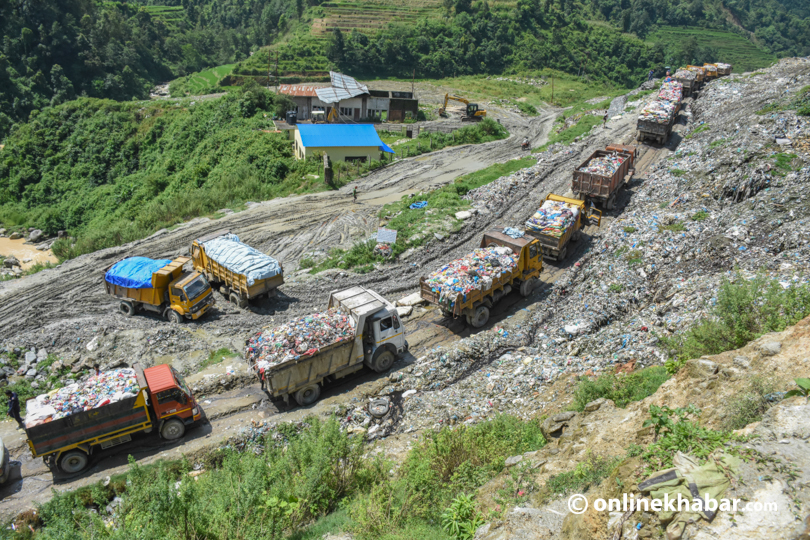 Kathmandu, July 28
The Kathmandu metropolitan city will be establishing a modern waste management plant.
The city government has set aside Rs 650 million to set up the modern waste management plant in its 2022/23 annual budget to manage waste in the city.
It will spend Rs 250 million to turn organic waste into fertilisers. The money will be used to buy raw materials and manage waste. The city government will spend Rs 5 million to manage waste using dozers, loaders and trucks.
A washing centre is also being planned to wash trucks that get driven to the landfill site in Bancharedanda. A Rs 10-million budget has been set aside for this.
A budget of Rs 40 million has been set aside to distribute dustbins to homes as it wants people to segregate degradable and non-degradable waste.