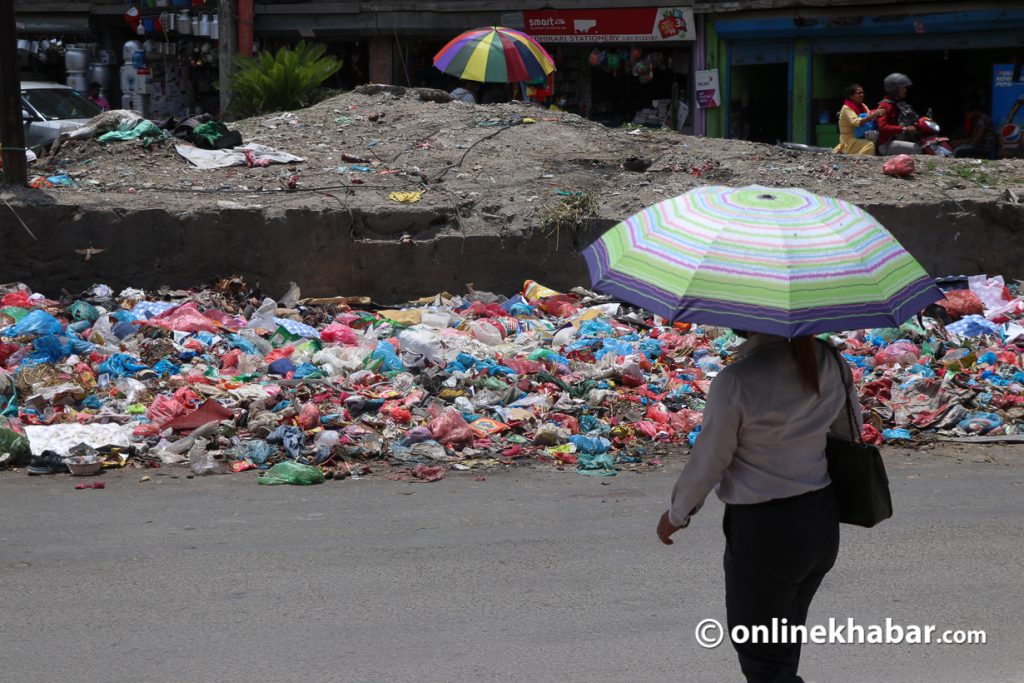 Kathmandu, July 21
Kathmandu and Lalitpur metropolitan cities have said they will not be able to pick up waste for some days.
With the locals near the landfill site obstructing trucks from entering the area, both Kathmandu and Lalitpur have asked their residents to manage waste on their own for a few days.
Talks are underway between the metropolitan city, Urban Development Ministry and the locals. Until an agreement is reached, waste will not be picked up.
"It is unlikely we will be able to pick up waste for four to five days. The locals there want us to relocate them or relocate where we dump waste. We are trying to come to an agreement," said the chief of the Environment Management Department of the city, Ravi Man Shrestha.