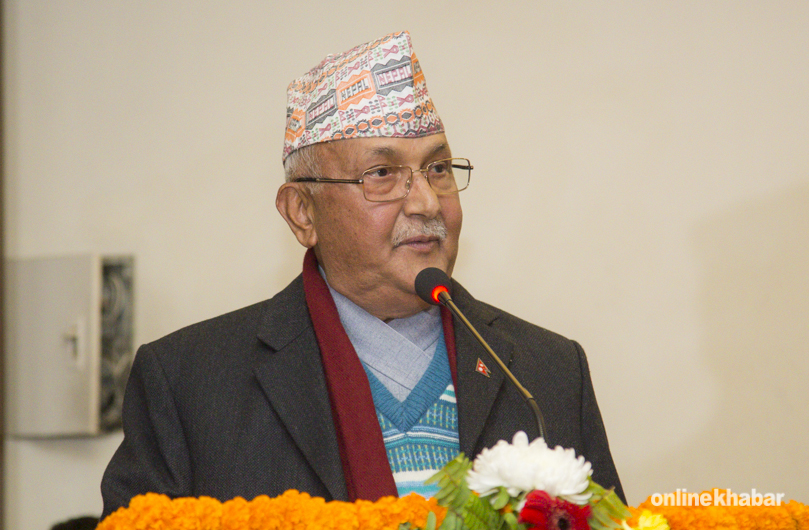 Kathmandu, July 28
The ruling Nepali Congress does not want to Rastriya Janata Party Nepal to contest upcoming elections, claims CPN-UML Chairman KP Sharma Oli.
Speaking with journalists at the Tribhuvan International Airport upon his arrival from the week-long trip to Tibet, Oli said the Prime Minister's party was hatching some conspiracy to exclude the agitating Madhesh-centric party from Province 2 local level elections scheduled for September 18 as well.
The Congress wants to win some more local units by not letting the RJPN to contest the elections, Oli charged, adding, the decision to put the controversial constitution amendment bill to vote was also a preparation for the same conspiracy.
He was of the view that the amendment issue should be left pending for the new Parliament to be elected by January 2018.
Oli, however, said the elections would take place at any cost even if the amendment bill was rejected by the House and the RJPN decided to boycott the polls.
Meanwhile, the leader demanded that the government either hold provincial or federal elections together or do the federal elections earlier.
"Elections for the House of Representatives should be held first," he said, "Else, there can be some constitutional difficulties."