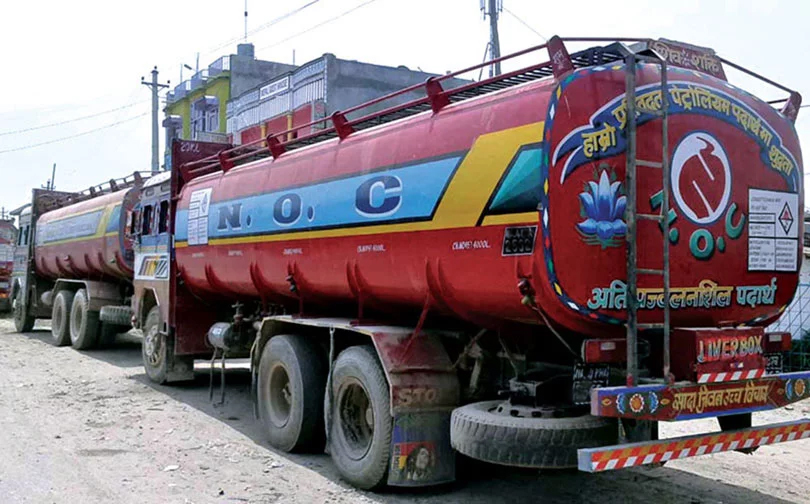 Kathmandu, August 4
Nepal's state-run fuel distribution monopoly, Nepal Oil Corporation, says it has recently received fuel at new reduced rates from the Indian Oil Corporation. Yet, the corporation says it will not reduce the fuel prices in the domestic market.
For the last few weeks, fuel prices are on a continuous decline in the international market. Accordingly, the corporation received reduced rates on August 1.
While the new rates give the corporation some profit on petrol, kerosene and aviation fuel, it is still at a loss on the trade of diesel and cooking gas, hence the corporation is compelled to not revise the fuel price immediately, it says in a statement.
According to the statement, the corporation still incurs a loss of Rs 635.8 million every fortnight as per the revised rates.