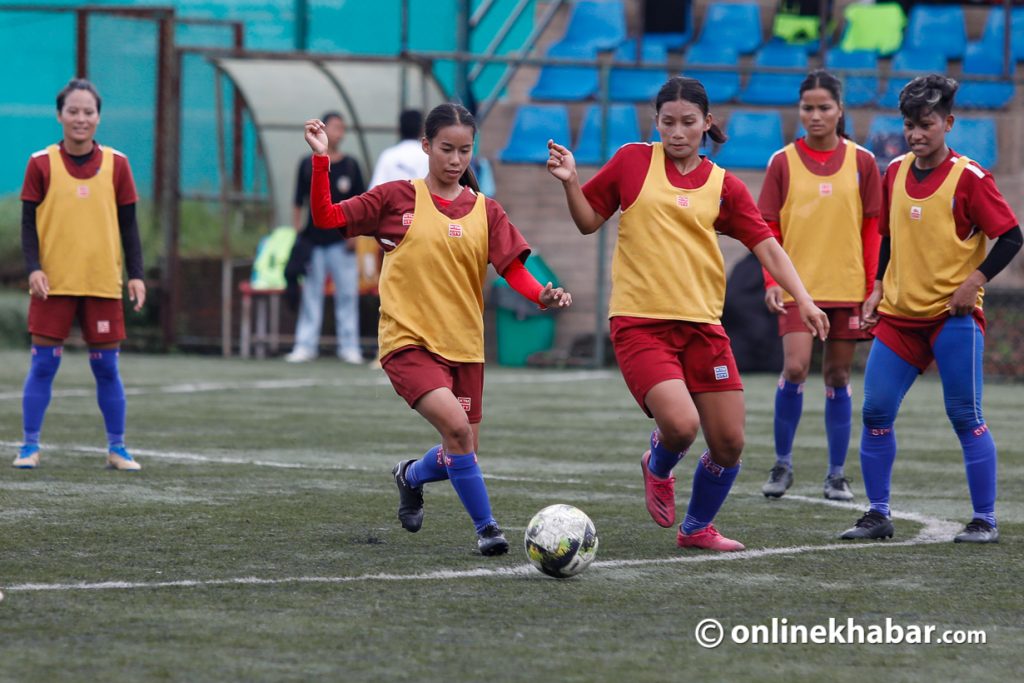 Kathmandu, August 16
The decision of the global football-governing body, FIFA, to suspend the All India Football Federation, has brought some hopes to the Nepal women's football team preparing for the SAFF Women's Championship.
The championship is taking place in Nepal from September 6 to 19. Defending champions India are believed to be the strongest team among the participants. Despite their weak preparation, Nepal women's football team have considered Indians as their only rivals.
So far, no team except India have won the championship that began in 2010.
But, with the suspension taking place immediately, India football will not be represented in any international event including the SAFF Women's Championship.
FIFA has accused the Indian football-governing body of getting under undue influence from third parties, which constitutes a serious violation of the FIFA statutes.