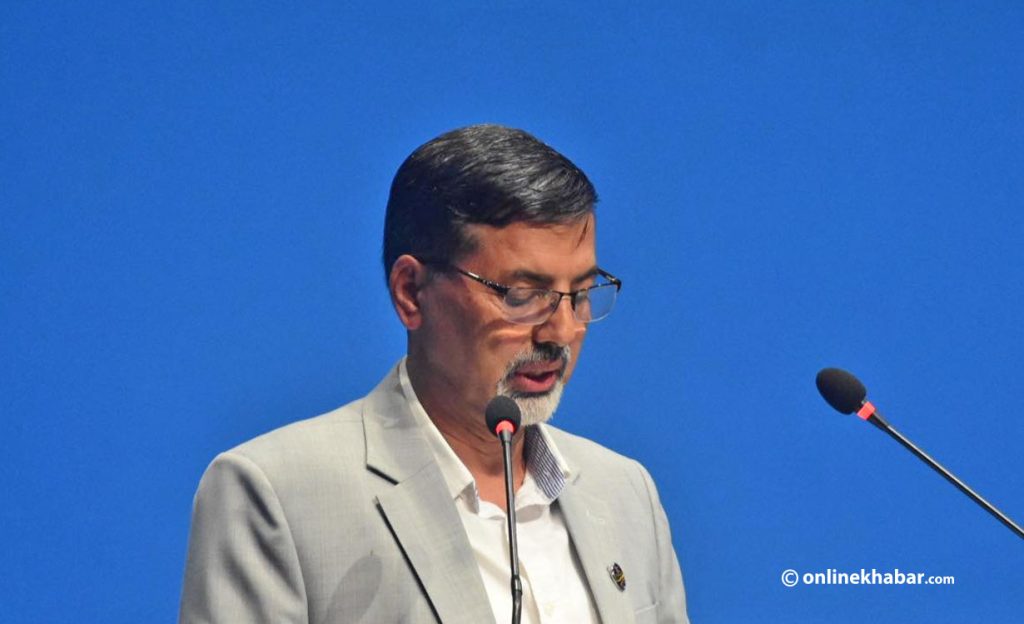 Kathmandu, July 29
A special committee formed by the House of Representatives to look into charges of irregularities committed by former finance minister Janardan Sharma as officials of the ministry took the probe process lightly.
The committee formed on July 6 concluded its assignment and is submitting the report to House Speaker Agni Prasad Sapkota today.
It has been reported that representatives of the main opposition CPN-UML have written a note of dissent on the report accusing the committee of not making serious efforts to probe the irregularities so that it could save Sharma.
Nonetheless, the committee has listed several recommendations to avoid possible irregularities in the future.
Janardan Sharma was under fire after Annapurna Post reported that he changed tax rates in the budget plan for the next fiscal year under some industrialists' pressure.
As the news reported that the industrialists' representatives entered the ministry office on the eve of the budget announcement to tamper with the document, there was a call to investigate the CCTV footage. But, the ministry had said the footage was automatically deleted.
Upon the probe committee's request, Nepal Police recovered some clips, but the committee has concluded they were so unclear that it could not generate any evidence.
The House of Representatives formed the committee to look into the charges against Minister Sharma on July 6 which began working on July 12. Sharma had resigned minutes after the probe team was formed.
The committee had quizzed Janardan Sharma over the charges, but he pleaded innocent.