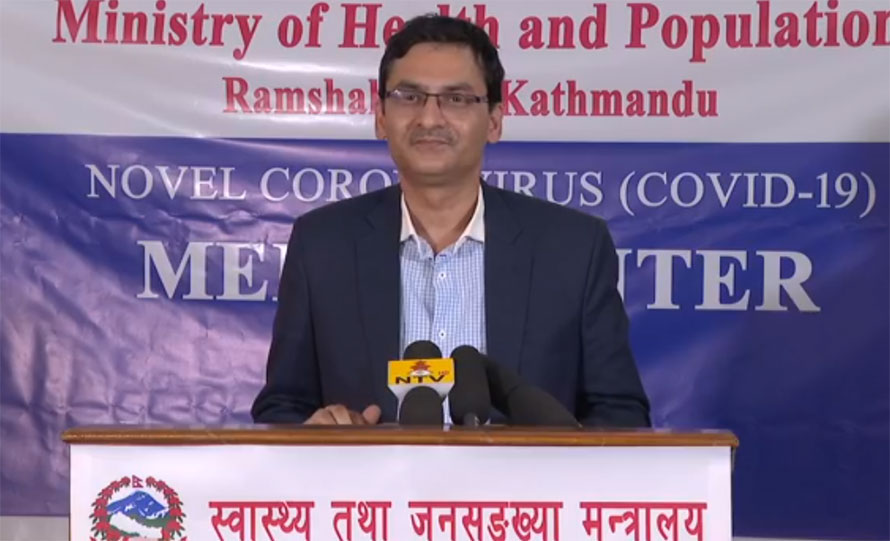 Kathmandu, April 19
The government has clarified that it has not cut down on the salaries being paid to health workers including doctors and nurses deployed in the fight against the coronavirus outbreak to collect funds for the country's outbreak response.
The spokesperson in the Ministry of Health and Population, Bikas Devkota, informs that the health workers do not need to contribute to the government fund as of now.
Speaking in his daily press briefing in Kathmandu on Friday, Devkota said the government wanted the doctors and health workers to perform their duty with a higher level of willpower during this critical time.
Earlier, a Cabinet meeting had decided to cut down on salaries of the government staff at various levels, by different amounts, to collect funds for the crisis response.