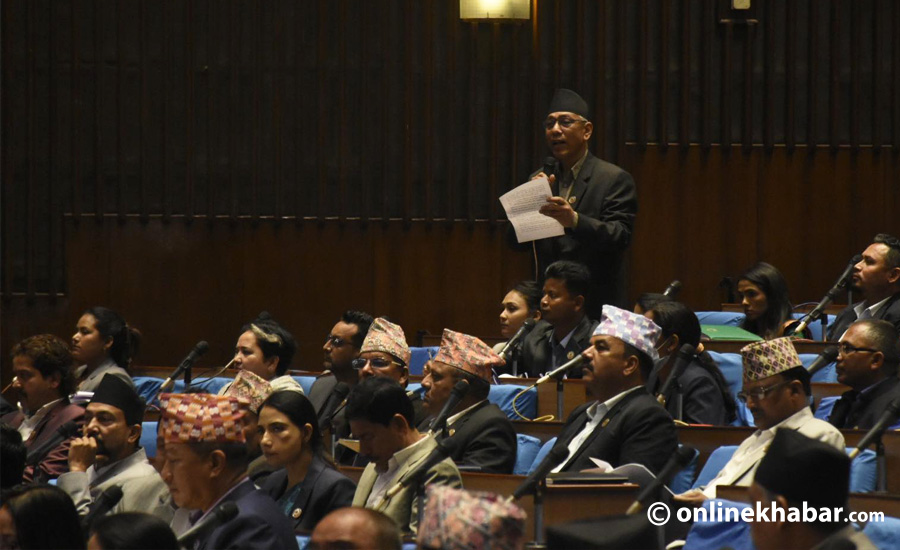 Kathmandu, May 7
A new session of the federal parliament began on Sunday, with House of Representatives members raising concerns over the fake Bhutanese refugee documentation case.
The last House session ended on April 28, but the government summoned the next session early as the session has to discuss the government's annual policy and programme as well as the annual budget plan for the next fiscal year.
But as soon as the meeting began today, lawmakers of various parties raised concerns over the recently surfaced forgery case and accused involvement of politicians affiliated with various political parties in it.
Speaker Dev Raj Ghimire had to struggle hard to control the lawmakers who used the scam as an opportunity to attack each other.