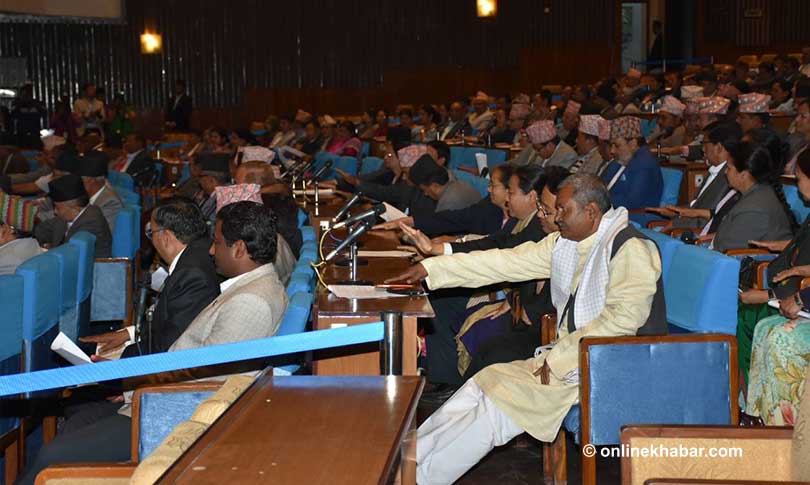 Kathmandu, April 17
A new law on membership of Parliament that the House of Representatives is currently drafting proposes that lawmakers get an immediate suspension if they face any criminal charge.
If the law is endorsed as it is, by-elections will be held to fill the vacant positions.
The existing law has it that lawmakers facing cases causing moral turpitude get automatic suspension. However, there is no law to fill the vacant positions.
A committee of lawmakers led by CPN-UML's Krishna Bhakta Pokharel is drafting the new House of Representative Rules. Pokharel informs that such suspension will continue till the final verdict on the case. The suspension will be lifted only if the court proves them clean.
Meanwhile, the committee is also proposing a fortnightly question-answer session with the Prime Minister now on.
"The PM should respond to questions of lawmakers in order to promote accountability," he adds.