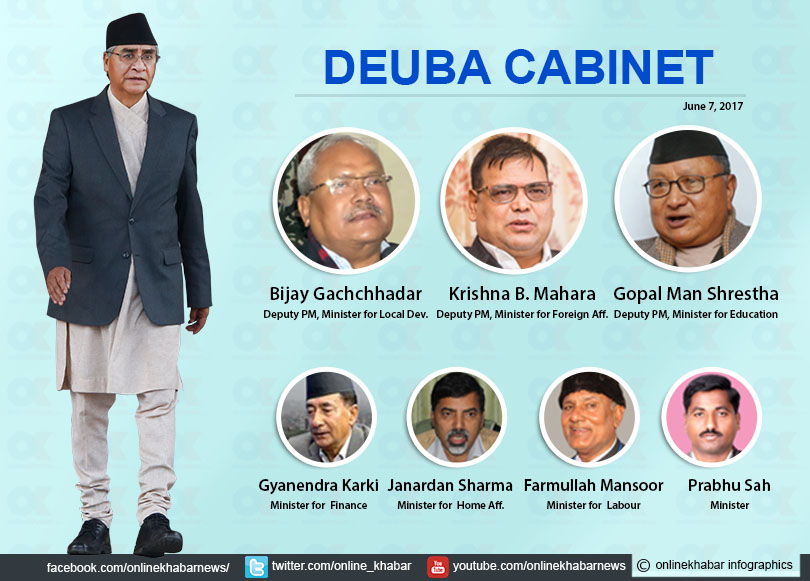 Kathmandu, June 7
The newly formed government on Wednesday has spelled out its priorities as it held the first Cabinet meeting.
The newly appointed Minister for Finance Gyanendra Bahadur Karki says constitution implementation, transition management, the second phase of local level elections on June 28, provincial and federal elections by January next year and post-earthquake reconstruction will be priorities of the government led by Nepali Congress President Sher Bahadur Deuba.
The government has also vowed to conclude the peace process and prioritise economic prosperity.