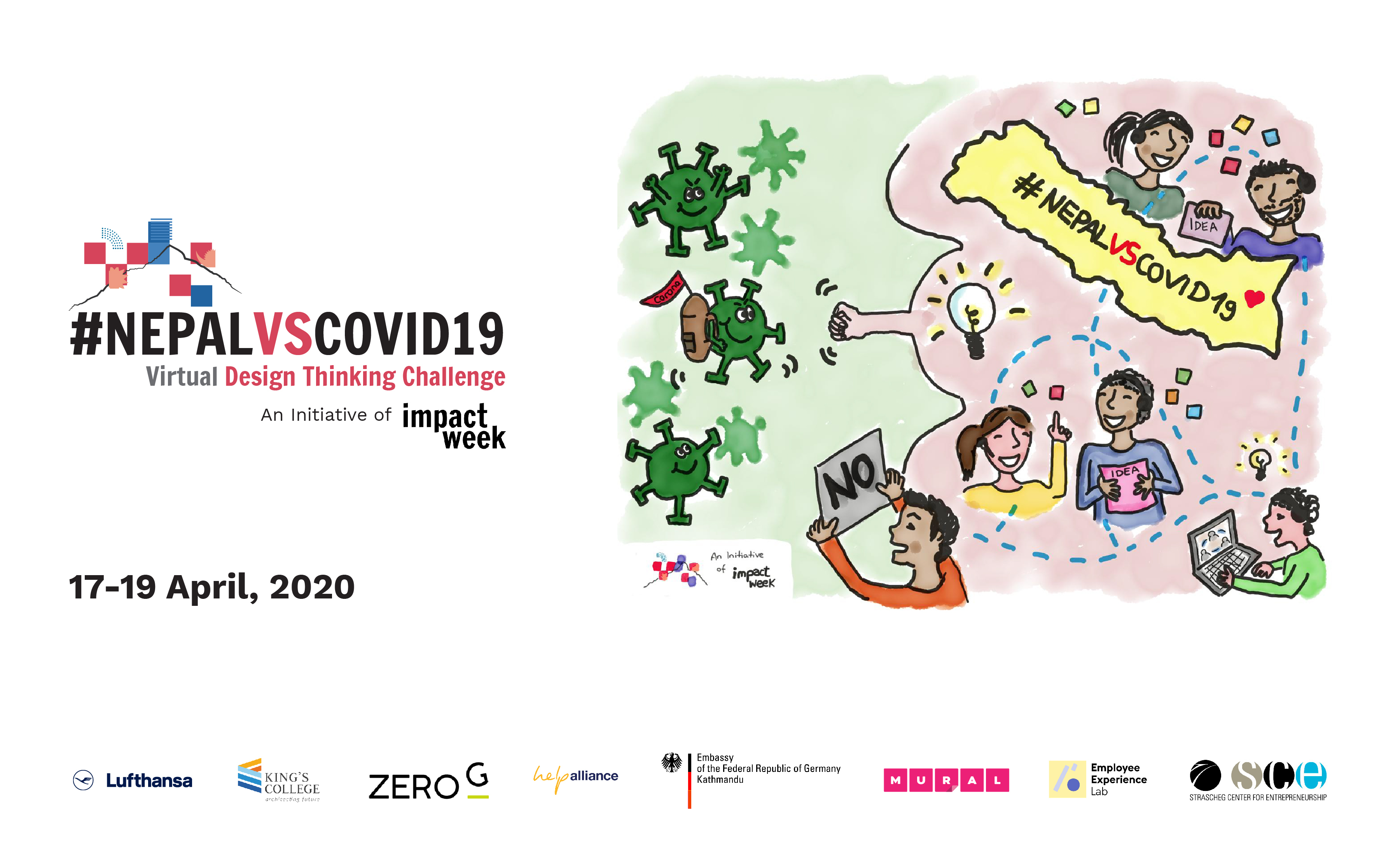 Across the world, many cities have been in lockdown to curb the spread of the coronavirus. The lockdown has bound many of the people within the walls of their houses, but it has not been able to restrict their minds. In this new normal, many are using virtual communication mediums and have come forward with ways to combat the spread and effects of the lockdown.
Some of the innovative ideas were discussed in the first-ever #NEPALVSCOVID19 Virtual Design Thinking Challenge hosted collaboratively by the award-winning German programme Impact Week and King's College from April 17 to 19. During the event, almost 100 volunteers and 54 Nepali professionals and students from across the world got connected virtually to come up with solutions to the challenges arising in Nepal due to the coronavirus outbreak.
Focus on health
In Nepal, the coronavirus positive cases are popping up slowly from outside the capital; many of them are in border areas. In comparison to urban areas, rural areas have fewer health infrastructures and healthcare workers; meaning an outbreak in the rural areas will hit Nepal the hardest.
Taking this into consideration, members of the Challenge Delta Warriors, a team of students based in Germany, designed a project 'Corona Warriors' that tackles the lack of medical facilities as well as awareness and enforcement of precautionary measures in rural areas.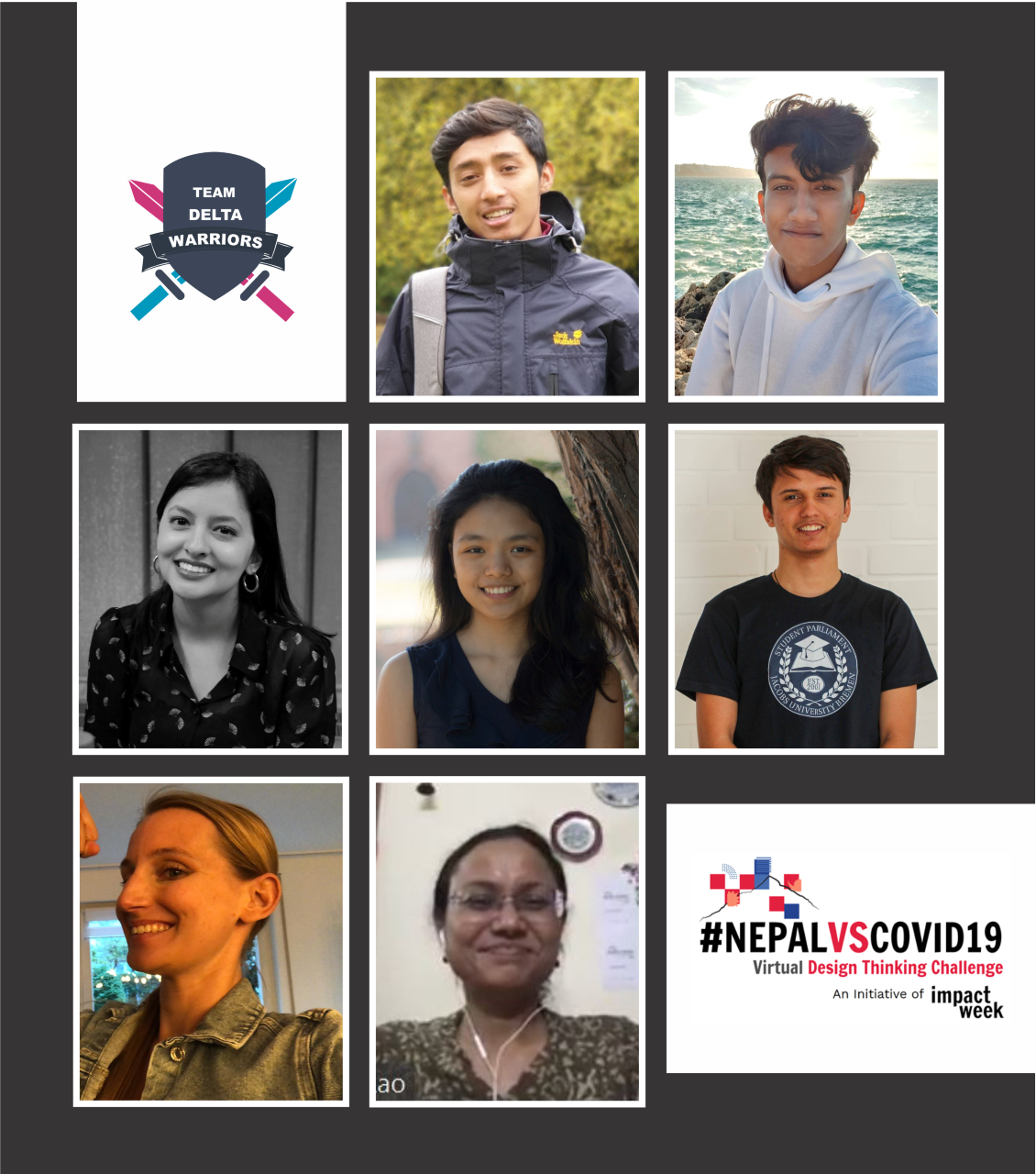 The team comprising Shuvabi Pradhan, Niraj Adhikari, Surakshya Gautam, Opendra Thapa, and Sanjay Timilsena aims to train medical students on how to communicate sensitive information to villagers, promote hygiene habits and spread knowledge on Covid-19. They also aim to mobilise them in helping contain the spread of the virus and engage in a Covid-19 hotline service so that the doctors can work where they are needed the most. They hope this will help the medical students gain much needed on-field experience and financial support.
"In this time of crisis, doctors are mostly needed in the frontline for treatment and cure. Meanwhile, medical students who cannot practise medicine under the current lockdown conditions are searching for suitable opportunities to apply their skills," speaks Gautam about their idea.
The Corona Warriors are in talks with stakeholders including Nepal Medical Council executive member Bishwa Dawadi, representatives from the WHO Nepal, and doctors from the Nepal Medical Association to develop their training content.
As the team members are in Germany,  they are still searching for volunteers to mobilise in Nepal. They hope they can start it as soon as June and, and subsequently create massive ripple effects and spread to more villages. They realise that the implementation phase would not be as easy as they are physically not in Nepal.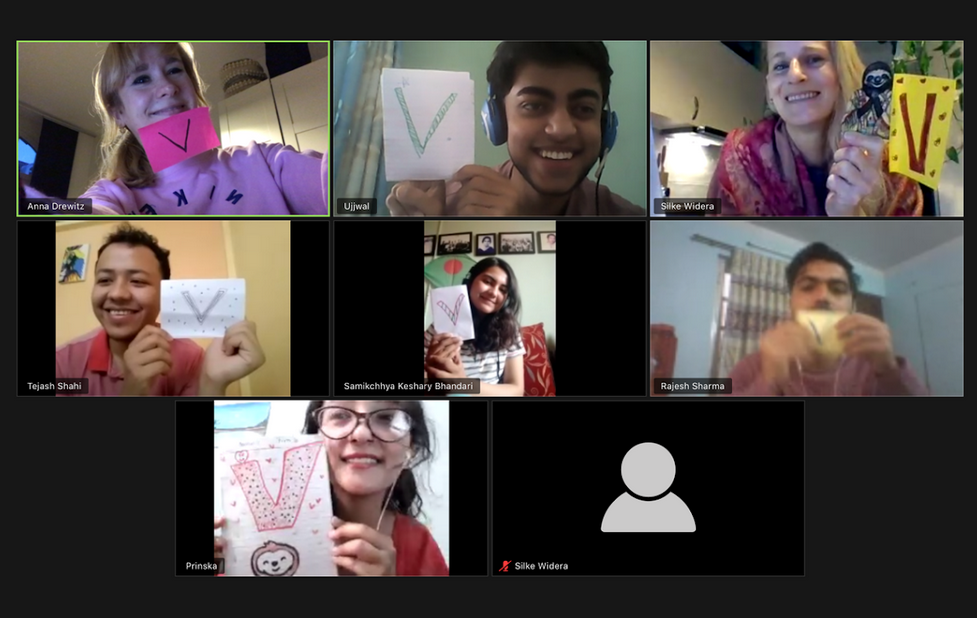 Meanwhile, another participating team, Victory, which included a group of medical students from the Institute of Medicine at Tribhuwan University Teaching Hospital was focused on the mental health of frontline health professionals during and after the pandemic.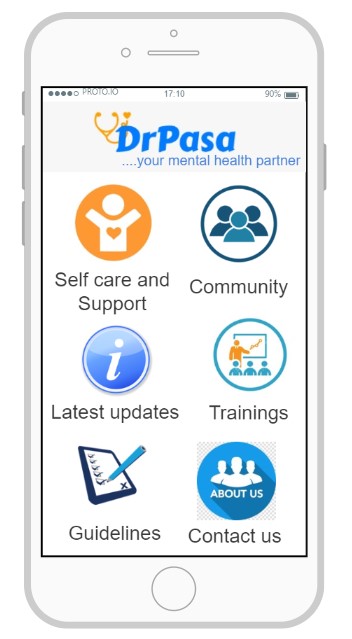 The team has developed the idea as Dr. Pasa, an app, which they inform will include different sections including an information section with latest updates and guidelines on case management and daily operation in the pandemic from the World Health Organisation and the Ministry of Health and Population.
The platform will further provide updated training on proper use and disposal of PPE, as well as webinars from experts and of best practices. Furthermore, it will provide space for health professionals to practise self-care with exercises and communicate anonymously about their mental health issues and seek a solution.
"Our previous experiences with pandemics show that doctors and healthcare professionals continue to have stress, burnout, anxiety, insomnia and a variety of other mental health issues long after the pandemic is over; and yet practically no attention was being paid to this grave, foreseeable situation. We wanted to create a solution to lessen this burden in any way we can," expresses Ujjwal Prakash Khanal talking about their thought behind the idea.
The team members have already developed their prototype of the app, with a focus on user-centricity and practicality, while simultaneously working on further developments.
Focus on education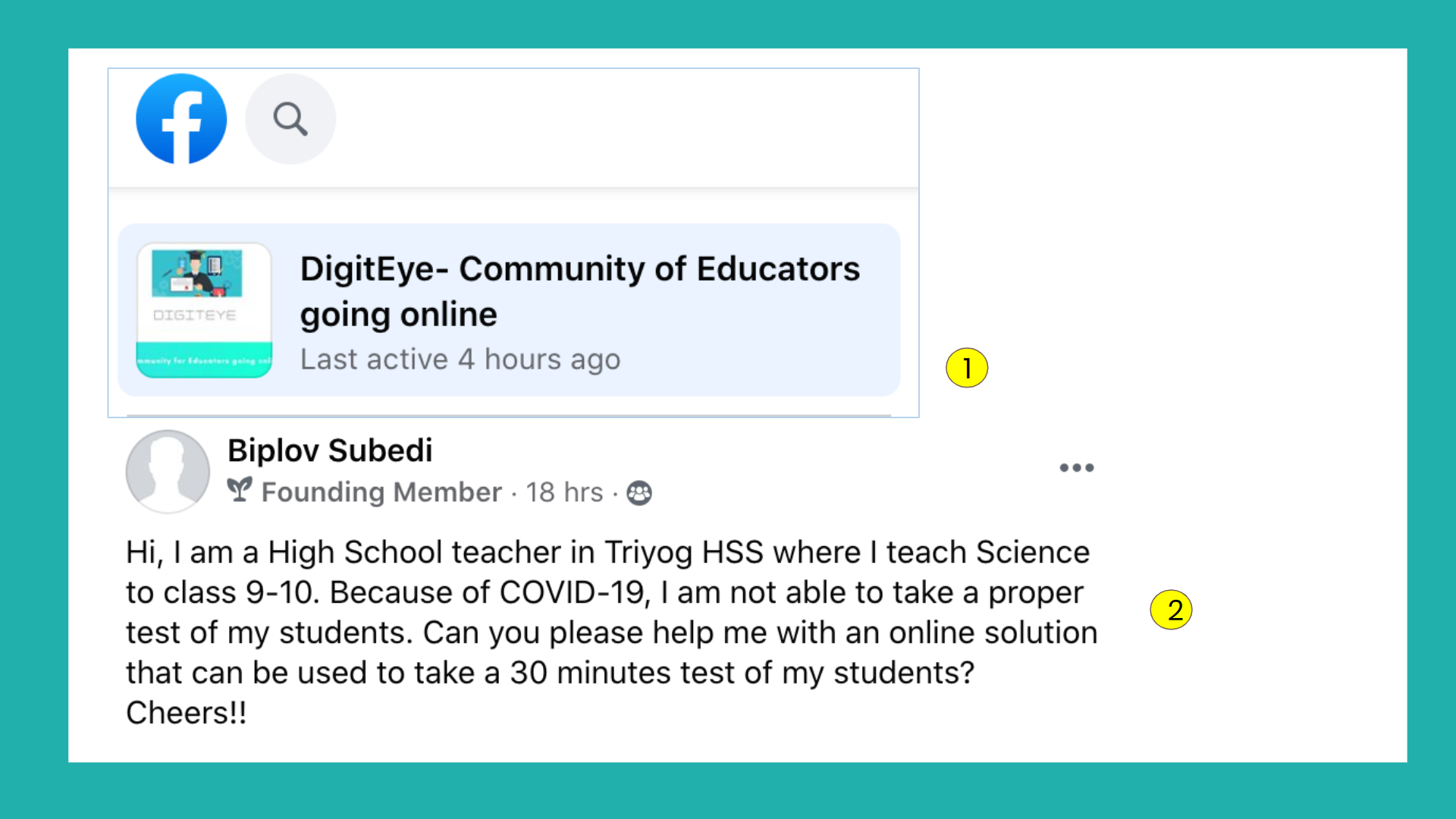 Another sector that such innovators are focusing on is education, mainly the issues of Secondary Education Examination (SEE)-preparing students. Just before one of the most important examinations for students in the country, the government of Nepal had made the decision to postpone the exams indefinitely, causing a lot of stress in them.
The team EDUkaters has designed a digital platform with access to different online tools. The team comprising Saswat Tripathi, Saugat Pandey, Sujan Aryal, Samaya Khadka, Biplov Subedi, and Sanskar Shrestha have plans to start with a Facebook group with the help of some teachers.
Likewise, the Germany-based student team Bad Boys of Education came up with the design idea with the name of Ejalo Academy. Kiran Adhikari, Manish Baral, Biplov Jha, Saran Karki, and Aman Bhandari are working on the platform that will conduct daily quizzes, creative challenges, and online competitions from the course materials to encourage and motivate the students.
Talking about the thoughts behind their idea, team member Adhikari shares, "Many students and parents are inside their homes. The SEE in Nepal is like Abitur in Germany. Students [everywhere alike] are not motivated to study this time and they get depressed while teachers are not able to get connected with them. Many individual teachers have taken initiatives and started recording lectures as well as publishing materials online. However, there lacks a proper platform where their collaborative works are available."
Simultaneously, they have made preparations to launch a GitHub for high school teachers to collaborate with and collect materials they have created. A version of it will be available on their website [currently under construction] for all students. They have already started implementing their idea through their Facebook page.
Insightful experiences
Each of the participants expresses the opportunity to learn and be a part of the challenge was educational and insightful.
"Since it was a virtual 'impact week', we did come across a few technical difficulties adhering to the time difference. We were all new to design thinking, so it was challenging to work on a project without having complete knowledge of the background. But, I think we learned by doing. Throughout the 60 hours, we were constantly prototyping, ideating, and changing our ideas," shares Gautam.
"It was my first time participating in a virtual design challenge. But, I had been working on such a challenge and following the designing thinking approach for three years so I enjoyed the process. It exceeded my expectations. The organisers had really done a great job in designing this virtual challenge. Our team is planning to give our idea a life, so I hope we succeed in helping teachers enhance their digital skills and make online classes more interactive and productive very soon," shares Samaya Khadka of EDUkaters.
Likewise, despite facing the challenges to reach out to SEE students, teachers, and parents alike, Adhikari says the team is determined to make the idea user-centric and sustainable.