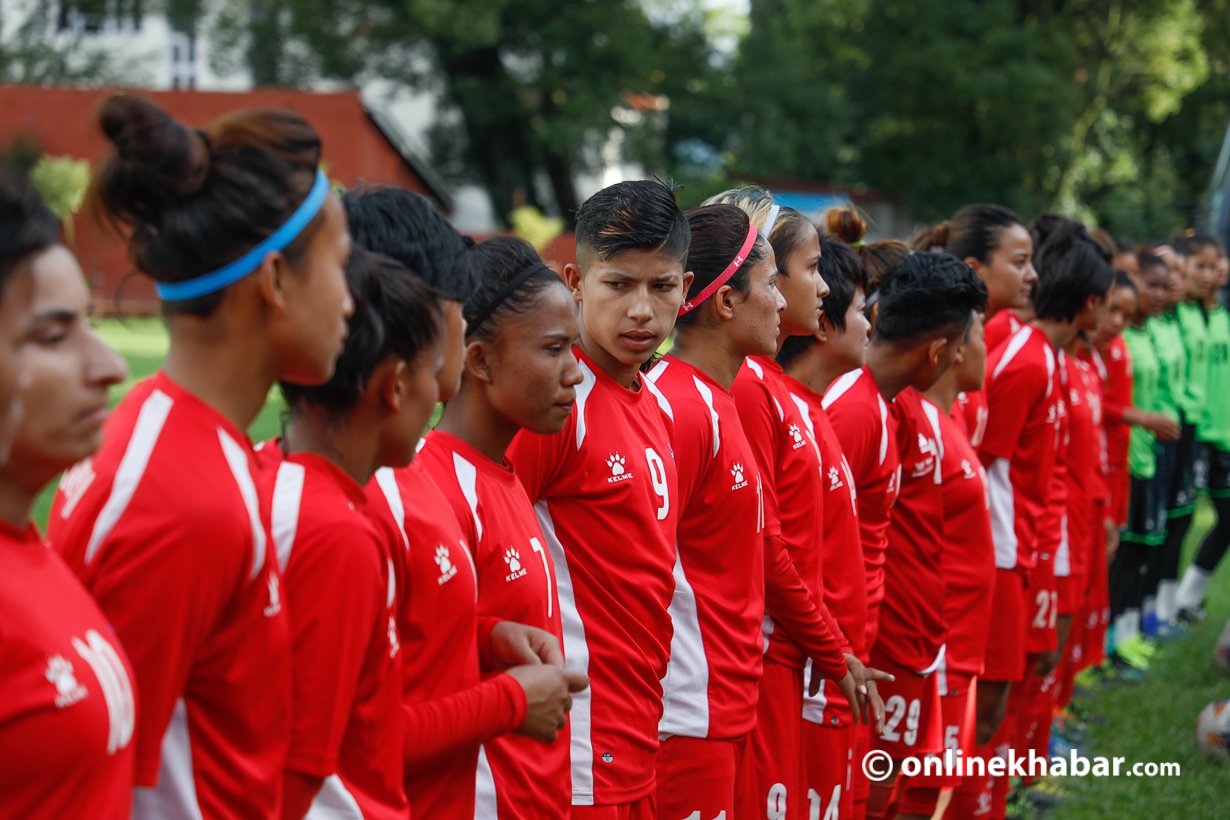 Kathmandu, August 12
Nepal's women football team have begun preparatios for the upcoming South Asian Games. The even will be held in Kathmandu and Pokhara of Nepal from December 1 to 10.
The team have set a mission to win the gold medal in the category. The team captain Niru Thapa is planning to announce her retirement after giving the gold medal to the nation. "If we double our hard work, we are sure to win the gold," she says.
The team's coach Hari Khadka has called 40 players to the closed camp from Sunday. Eight of them have been invited to the closed camp for the first time. Khadka says he will select the final squad based on the players' performance during the closed camp.