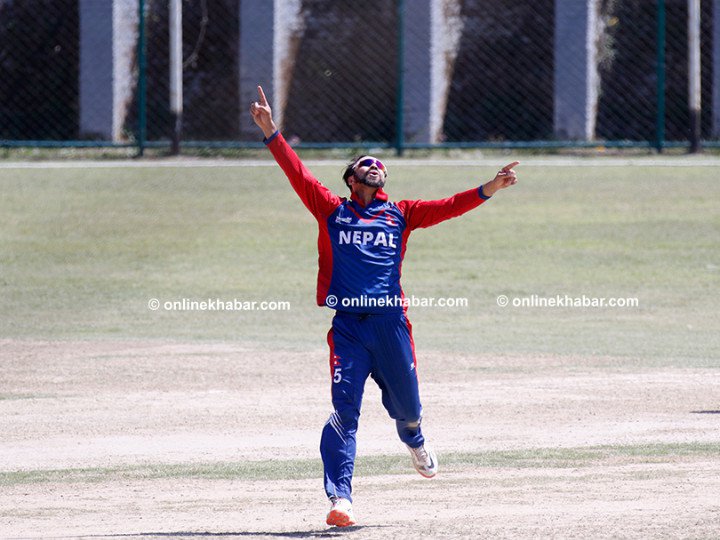 Kathmandu, August 9
Nepal's preliminary squad for Asia Cup Qualifier to be held from August 29 to September 6 in Malaysia have been announced on Thursday.
The 19-member team will be led by captain Paras Khadka. Other members of the team are Gyanendra Malla, Anil Kumar Sah, Basanta Regmi, Binod Bhandari, Dipendra Siingh Airee, Karan KC, Kishor Mahato, Lalit Bhandari, Lalit Narayan Rajbandhi, Mohammad Aarif Shekh, Pradeep Airee, Rohit Kumar Paudel, Sagar Pun, Sandeep Lamichhane, Sompal Kami, Subas Khakurel, Sunil Dhamal and Sushan Bhari.
Meanwhile, batman Sharad Vesawkar has not been included in the team owing to an injury in his finger. He had got injured during the first match of two-match one day international series against the Netherlands last week.
According to Nepal team manager Raman Siwakoti, Vesawkar's right hand will be in plaster for next four weeks. He, however, maintains that the batman can be called for the final squad if he gets healed by then.
The preliminary squad will begin their close camp next week. Meanwhile, they are also scheduled to visit Sri Lanka for practice.