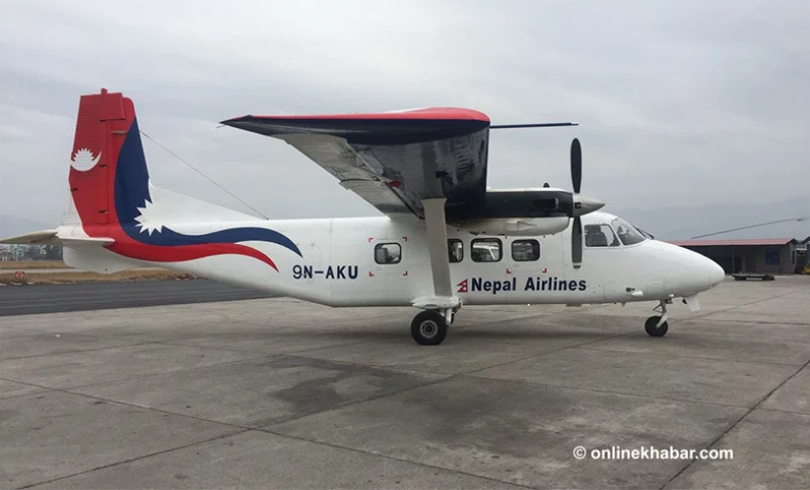 Kathmandu, February 13
Nepal's national flag carrier Nepal Airlines Corporation has brought two new aircraft in a bid to increase its share in the domestic flight market. The Corporation says the new aeroplanes will be flown to mountainous districts in particular.
Stakeholders, however, fear that the aircraft might turn white elephants for the government-owned company thanks to its high maintenance cost and low productivity.
The aircraft which took off a Harbin airport around one week ago landed in Kathmandu at 2 pm today.
Around five years ago, the Corporation had signed an agreement with the Chinese government to buy eight aircraft. Four of them have already arrived in Kathmandu.
But, the Corporation has been reporting frequent problems in the operation of two of these aircraft currently flying. Skilled pilots and matching equipment are also scarce for these aircraft.
It is feared that the new planes will also undergo the same fate.
"The Corporation is adding new planes without any preparation," a Corporation official says, "Under present circumstances, these new aircraft will remain grounded at the airport."