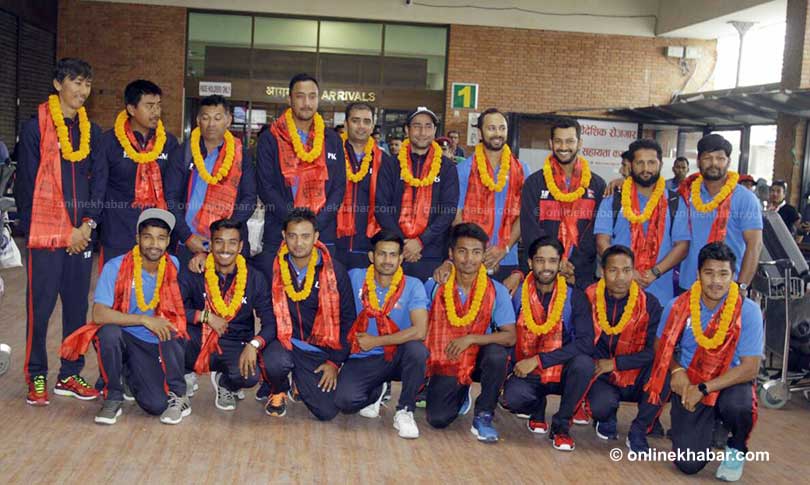 Kathmandu, January 3
Officials of the National Sports Council say Nepali cricket players will soon get their salary for past two years.
Members of the national cricket team are not paid regularly since the suspension of the International Cricket Council membership of the Cricket Association Nepal.
However, the international cricket governing body has now agreed to release the pay after requests from the NSC, according to NSC Member Secretary Keshav Kumar Bista.
Bista says the ICC has agreed to release payments for 2018 and 2019 according to categorisation of the players.
"We have signed contracts with the players and sent the documents to the ICC," Bista informs, "The players included in the categorisation will receive their pay within next few weeks."
Grade A players will receive Rs 35,000 a month,, Grade B Rs 25,000 and Grade C Rs 15,000.