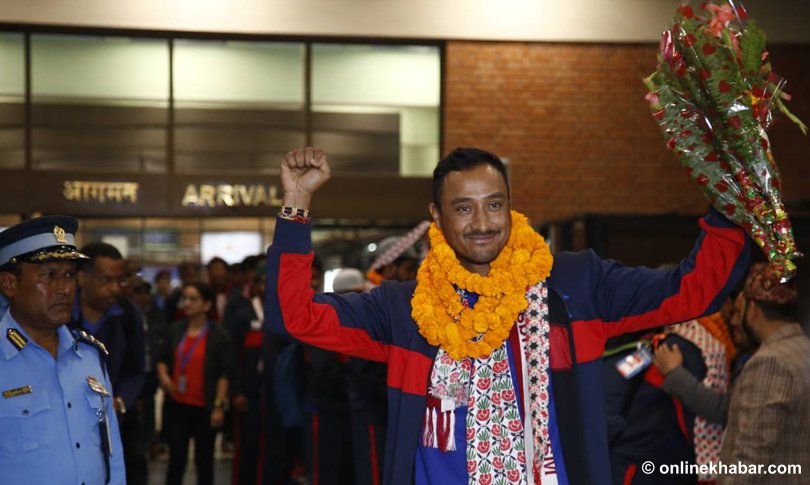 Kathmandu, March 19
Nepal's national cricket squad has returned home with the ICC ODI status after completing its World Cup Qualifiers campaign.
Nepal finished eighth in the tournament, winning two out of its six games and failing to qualify for the World Cup. Nepal's skipper Paras Khadka, who was elated to return home with the ODI status, said, "The players have done their bit. The onus is now on the administrators to take the game forward."
Coach Jagat Tamatta also said that the next four years will be important for Nepal.
Khadka said Nepal's achieving ODI status was as big as Nepal qualifying for the T20 World Cup in 2013. "This was our dream for many years. Nothing else makes me happier."