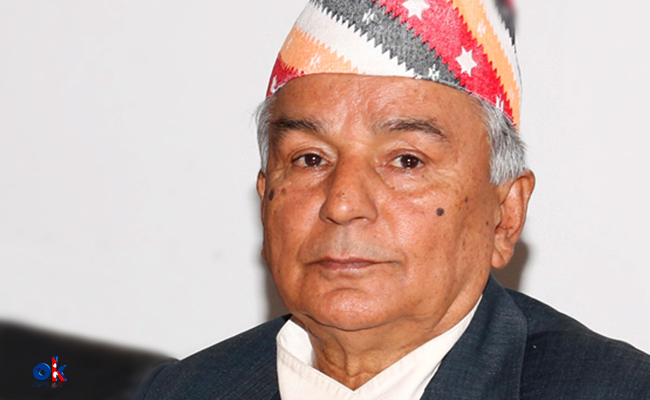 Kathmandu, July 26
The Ram Chandra Paudel-led camp in Nepali Congress has accused the party president Sher Bahadur Deuba of trying to influence the election for the next party leadership to be held during the 14th national general convention in February next year.
The faction says the party leadership appointed members in various party departments in order to influence the intra-party equation.
Paudel met the leaders close to him at the residence of Arjun Narasingha KC on Sunday and discussed how to stop Deuba's activities that could influence the results. However, no concrete conclusion was achieved today. "His activities are against the party statute. We suspect if the convention would be fair and independent," a leader close to Paudel says, adding the meeting decided to draw Deuba's attention in this regard.
A few weeks ago, senior leader Paudel, general secretary Shashanka Koirala, and treasurer Sita Devi Yadav had urged Deuba not to appoint new members in party departments, but Deuba has not heeded their voice yet.