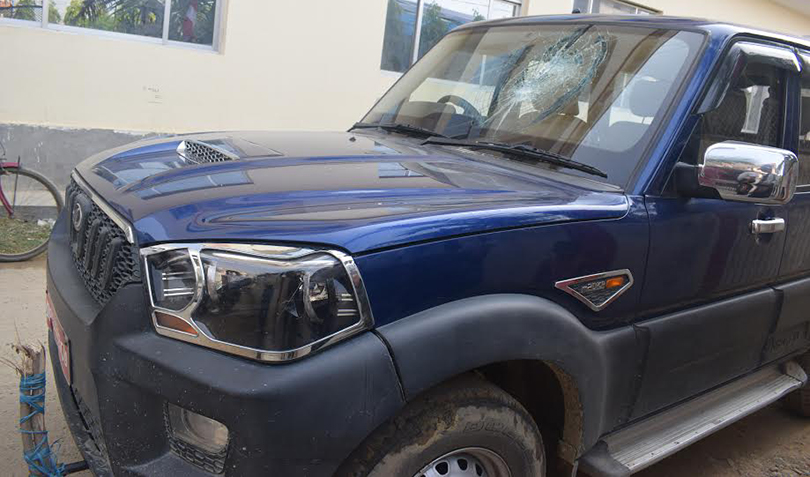 Nepalgunj, June 13
A group of Rastriya Janata Party Nepal cadres allegedly vandalised the vehicle of Nepali Congress mayoral candidate in Nepalgunj Sub-Metropolitan City of Banke district, Suresh Kumar Kanodiya.
The Scorpio (Ba 14 Cha 1387) was returning to Kanodiya's liaison office after dropping the candidate in Puraina, Nepalgunj-22 for an election campaign when the RJPN leaders and cadres stopped it at local Tribhuvan Chok and pelted stones.
The windscreen has been smashed.
Meanwhile, police arrested local RJPN leader Lalit Kumar Rauniyar in connection with the incident.
Though the RJPN has called for a general strike today, vehicles are plying the road smoothly in Nepalgunj.