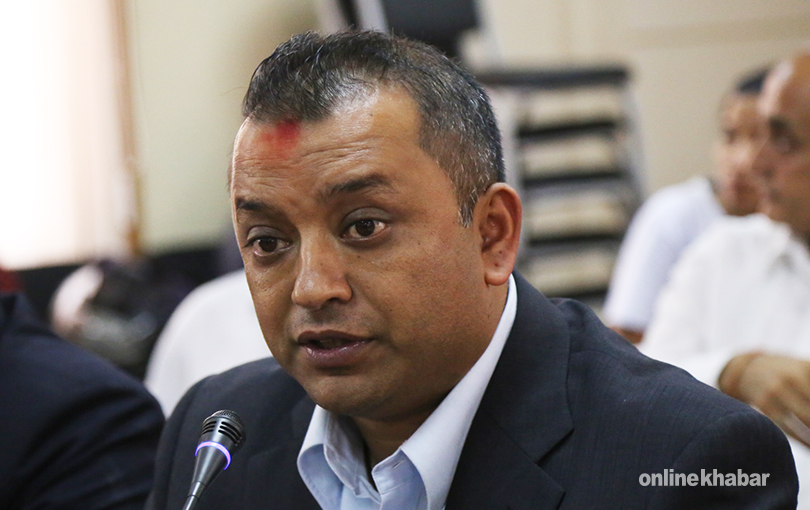 Kathmandu, December 10
Nepali Congress youth leader Gagan Thapa has demanded that his party immediately call a special convention to change the leadership in party after it faced a humiliating defeat in provincial and federal parliamentary elections.
While results from the polls are coming out, Thapa in an interview with Onlinekhabar says all ranks and files of the party should accept the defeat and get themselves involved in "grand reforms" in the party. "The acceptance of defeat by Sher Bahadur Deuba is not enough. Everyone should accept it and contribute to the reforms."
Then, the party should go to a special convention, in which all first-generation leaders of the party should quit all roles of executive leadership including those of the parliamentary party, the popular youth leader demands.
"The party goes nowhere if we still consider Sher Bahadur Deuba and Ram Chandra Paudel among others as leaders of our party."
Thapa says he wishes that top leaders would understand it on themselves and quit; if not, he would launch an 'organised intervention' to effect the changes.
Meanwhile, Thapa maintains that his party should play an effective role of opposition in the House for next five years entirely.
He says the reform is also needed in the ideological, organisational and programmatic dimensions of the party. "We should be proud of our past achievements. But, we should also identify what we can offer to the people who are victims of political instability and corruption and who have a craving for development and prosperity so that we can be connected with them."
Respect to unity in diversity as a foundation for nationality; and national independence and balanced diplomatic relations can be some of such issues, according to Thapa.
The leader, who has been elected the lawmaker from Kathmandu-4 with popular votes despite a huge debacle for the party nationwide, is confident that the party has the potential to revive itself as it became the first party again in 2013 elections after losing the 2008 polls.
He says the party still lacks a federal setup in line with the new constitution; therefore the organisation reform is also a must.