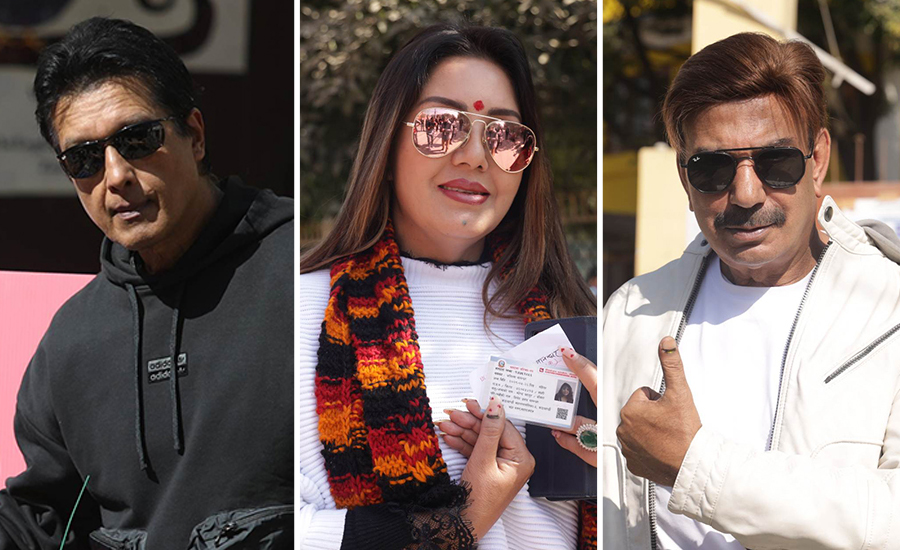 Nepal held its elections of the House of Representatives and the Provincial Assembly on November 20. During the elections, some popular Nepali actors indicated that they might be active politically in the future.
But, if they are serious about their comments is a significant question.
Too many aspirants
One of them is actor Rajesh Hamal who told Onlinekhabar that people might see him as a candidate for a party within five years. But, he did not reveal anything about his party.
Meanwhile, other Nepali actors such as Karishma Manandhar and Bhuwan KC have openly joined political parties. It can be taken as natural that they are openly active in politics. The CPN-UML was preparing to give a chance to contest the 2017 elections but it could not materialise. KC, however, recently joined Nepali Congress before becoming the chairperson of the Film Development Board. Meanwhile, Manandhar also joined the UML this year.
Actor Nirmal Sharma also said he would prepare to become a candidate in the next elections. Producer and actor Deepak Raj Giri also did not rule out the possibility of joining active politics, even leaving the film industry entirely. It was also revealed that Rastriya Swatantra Party president Rabi Lamichhane proposed Giri become the party's candidate in Kathmandu 9.
The crucial question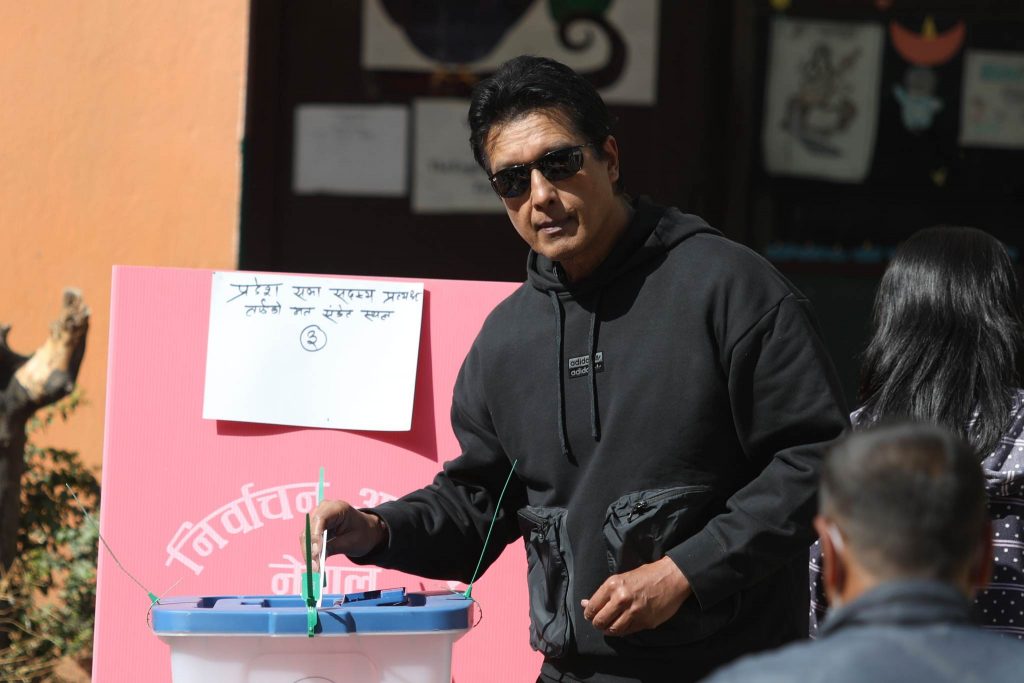 Looking at the eagerness of these actors in the elections on November 20, it seems the Nepali actors will be in politics in the future. Only time will tell if they have just said it for the sake of saying it or if it is their real plan to join politics.
It can be analysed that politics have become a graceful exit option for these Nepali actors from their acting careers. Actor Hamal, who spent more than three decades in films, has told his close friends that he will spend his future in social service and politics. The political parties are also asking Hamal to become a candidate, but Hamal has been rejecting the proposal.
But, Hamal is known for his ability to speak in accordance with the situation, and it can be taken in a different way. Before the local elections in May, he said in a vlog that he wish to become the mayor of Kathmandu. Later, he had to clarify that it was just a light comment to amuse people.
Hence, even though the actors are saying that they will join active politics, they do not seem serious about it. In every interview, they keep saying that they will join politics. But, there is no preparation for that.
The ill impact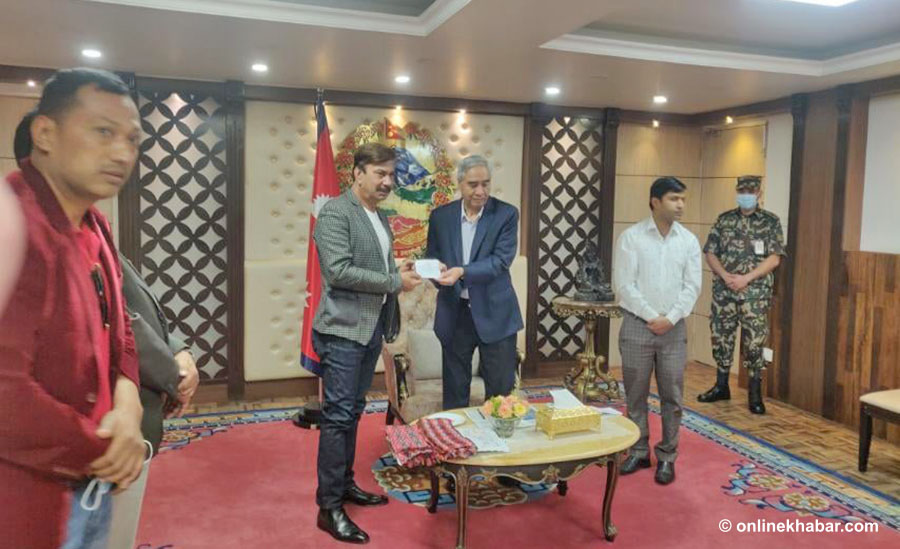 This time, many Nepali actors have openly supported parties and candidates. However, they have not been able to make an impact.
Those actors affiliated with political parties have not been able to establish the agenda of art and culture. Nevertheless, they are considered the "jewel of the nation". There is a difference of opinion among actors themselves that whether they should join politics, and it is weakening the film industry's more important agenda.
Meanwhile, many Nepali actors are seen fighting with each other over trivial issues. Because of this, the actors have not been able to earn the trust of big parties and the people. Instead, there is a tendency to limit the actors in the parties' cultural departments.
---
This story was translated from the original Nepali version and edited for clarity and length.