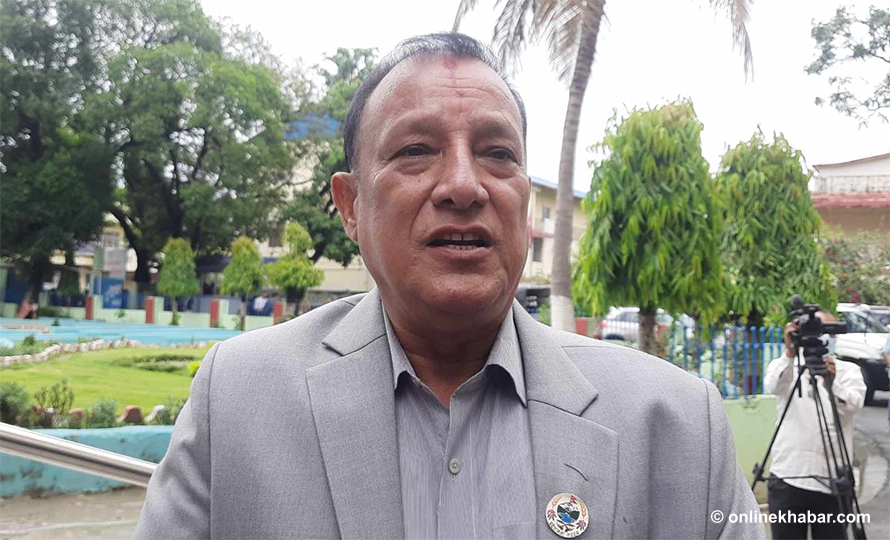 Kathmandu, July 27
The Supreme Court has annulled the appointment of Uddab Thapa as the chief minister of Koshi province.
The divisional bench of Justices Ishwar Prasad Khatiwada, Anand Mohan Bhattarai and Til Prasad Shrestha annulled Thapa's appointment.
On July 6, Nepali Congress leader Thapa claimed the post of chief minister and submitted a letter to the state chief Parshuram Khapung stating he had the support of Speaker Baburam Gautam. Relying on this support, the state chief, Khapung, appointed Thapa as the chief minister.
Following Thapa's appointment, outgoing chief minister UML leader Hikmat Kumar Karki filed a writ petition at the Supreme Court. The petition argued that forming a government with the support of the Speaker, who holds a neutral role, is illegal.
Karki has claimed he should be reinstated as the chief minister of Koshi province as per Article 168 (3) of the Constitution which states that the leader of the largest party in the provincial assembly should be appointed as the Chief Minister.
The Supreme Court in its verdict has said that the Speaker did not have the authority to support any candidate during government formation. Gautam, in doing so, had gone against the constitution of the country.
The Supreme Court has declined to re-elect Karki as the Chief Minister, rejecting his claim and refusing to grant him the mandate to appoint the Chief Minister according to his wishes.
Karki was removed from his position as chief minister after failing to secure the vote of confidence from the Provincial Assembly in a ballot conducted in Biratnagar on June 30.