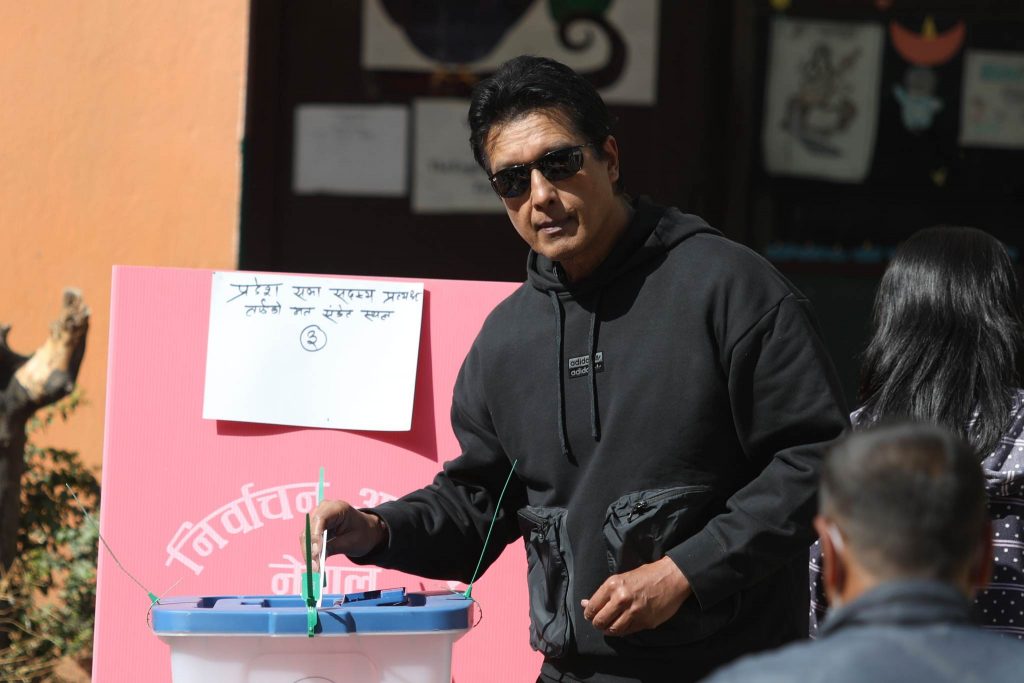 Kathmandu, November 20
Nepali film industry's superstar Rajesh Hamal has once again hinted at joining politics as he says he will fight the next elections to be held after five years.
After casting his ballots at the Kanya Secondary School voting station in Lainchaur of Kathmandu during the federal and parliamentary elections today, Hamal said people could expect him to join politics and contest the elections next time.
He also said the general elections this time could bring some significant changes in Nepali politics.
While participating in voting during the local elections in May also, Hamal said he would join politics. But, that was apparently some light humour.
Even before that, Rajesh Hamal had said casually, in his vlog, that he sometimes wished to be the mayor of Kathmandu.