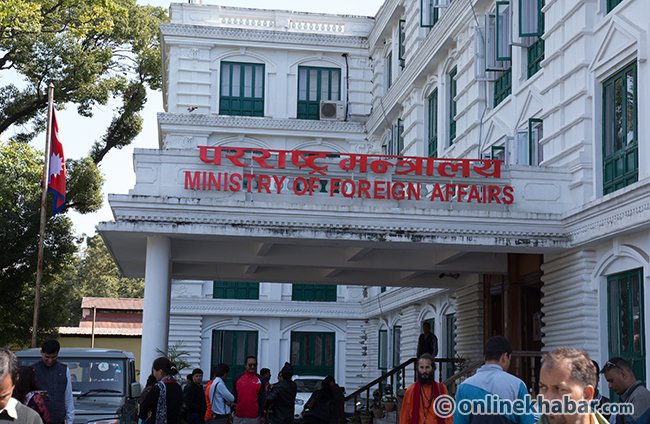 Kathmandu, May 29
The government of Nepal sent a diplomatic note to the United States government, expressing its disagreement with the statements made about Nepal in the US Department of State's annual report on religious freedom.
Among other points, the report claims India's ruling Bharatiya Janata Party was paying Nepali politicians and activities to lobby for the reinstatement of the Hindu state here.
But the government did not agree with the statements of the report and submitted a diplomatic note to Washington via the US Embassy in Kathmandu, the ministry spokesperson Sewa Lamsal says.
Lamsal informs the ministry has yet to receive a response from the embassy.
The US report on religious freedom reads, "Civil society leaders said what they characterised as right-wing religious groups associated with the BJP in India continued to provide money to influential politicians of all parties to advocate Hindu statehood."
The Rastriya Prajatantra Party, advocating for the reinstatement of monarchy and a Hindu state, has already objected to the report.