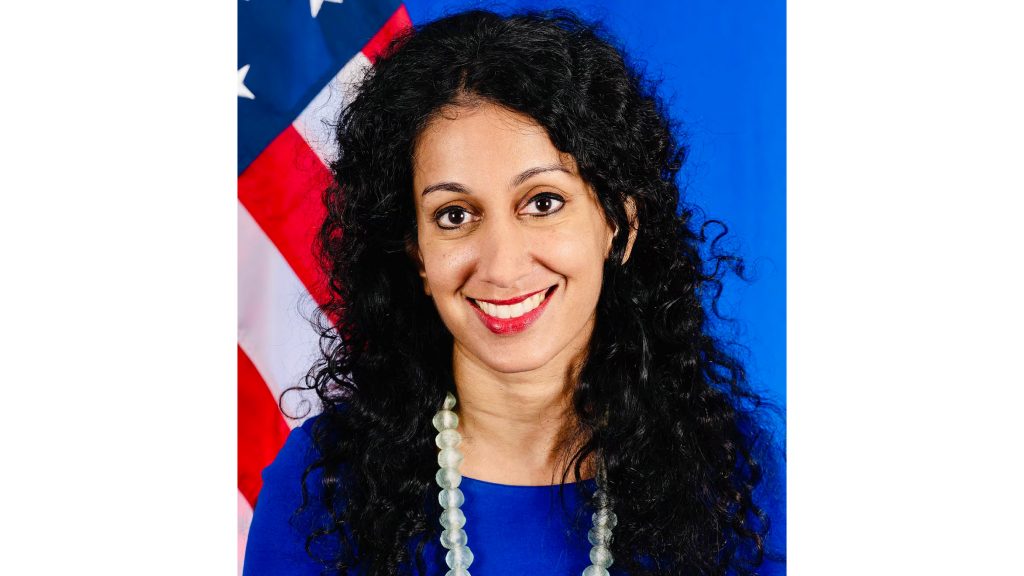 Kathmandu, February 7
Last week, it was  Victoria Nuland, the United States undersecretary of state for political affairs. This week, you have Samantha Power, the chief of the US international cooperation agency USAID, Next week, it will be Afreen Akhter, the deputy assistant secretary of state for South and Central Asian affairs.
If you conclude that the Joe Biden administration sends a diplomat to Nepal every week, you will not be wrong–at least now–as the Ministry of Foreign Affairs confirmed Akhter's visit on the day Power arrived in Kathmandu.
The ministry source says Akhter will arrive in Kathmandu next Tuesday (February 14).
In recent years, the frequency of visits of diplomats from the US is continuously rising, which for some is a hint of a shift in Nepal's foreign relations priorities as well as the growing geopolitical importance of Nepal in the international community.
However, the ministry's spokesperson Sewa Lamsal says these are regular diplomatic affairs.